Clash of Clans Game: Overview
Clash of Clans Game:  Trust me when I say, Clash of Clans is an extremely huge online multiplayer game for Android and iOS users where you can build villages and protect it by making fort around it and training troops and what not. So, here's a list of 10 things that you should know about this game if you're a fanatic like me.
10 Things You Need To Know About Clash of Clans Game
In this section, we will tell you 10 Things You Must Know if you are all set to Play the Clash of Clans Game. The Clash of Clans Game is really superb and amazing and is really entertaining. But there are few things about the Clash of Clans Game of which people are unaware.
1. Clash of Clans Game Tip 1: Revenge Is A Dish Best Served Often: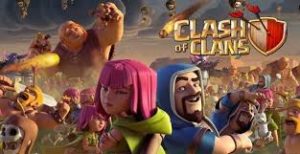 If you are a regular gamer then you will definitely relate when I say that there are times when your town has been attacked when you were away and your guards were down.  And this really sucks to the core but you might be glad to know that it also provides you with an amazing opportunity. When you are going through the list of people who brought ruins to your village, there's an option to 'revenge' attack them. This is a wonderful strategic CoC hack as you have the privilege to look ever their village prior to attacking and the choose your attack decisively – even train various units for a special assault. It is recommended to check their storages and also where their Town Hall is located.
2.Clash of Clans Game Tip 2: The Wall Breaker Elixir Bank: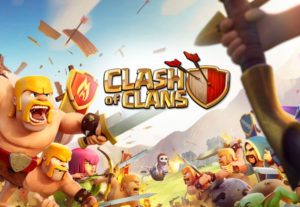 Did you use to believe that your Barracks are only meant for training troops? Wrong. If it hasn't come to your vision already, you are allowed to queue up a huge quantity of troops to train while you are away. But in doing so, you have to spend your elixir. But if you queue up your troops then, all the elixir will be hooked up in their training, thus protecting it from the enemy when they come to loot. You can later regain it by cancelling your queued troops.
Also Check: Clash of Clans latest version Free Download for Android/iOS
Also Check: Witcher 3 game Features and How to Play Guides
3.Clash of Clans Game Tip 3:  1250 Trophies Is What Clash of Clans All About: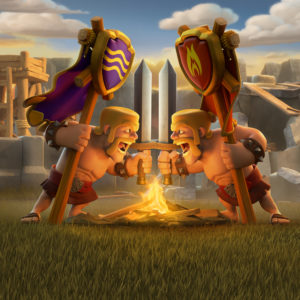 Maybe it isn't that much of a secret that you get 450 gems when you reach 3 stars on the "Sweet Victory" achievement like you can get musically free followers. The thing that might be considered a secret is that, achieving this is extremely easy. Beginning with a low-level Town Hall, even level 6, you can look for villages which have their town halls outside of their walls. If you manage to take them out, then it will guarantee you a star and couple of trophies.
Also Check: 10 Best HD Movies Downloading Websites for PC/Mobiles/Tablets
4.Clash of Clans Game Tip 4:  Raiding and Town Hall level:
There are a lot of various factors on which the stealth of enemy resources is dependent, but the biggest one is undoubtedly: Town Hall level. If your opponent is at your TH level, or even a level above or below, then you get a 100% modifier on whatever is your loot. But, if your opponent is like 2 levels above you, then you will get a 125% modifier, and if they are 3 levels above you get a 150% modifier. Taking all the facts and everything into consideration, we came to a conclusion that the Town Hall level 7 is probably the best level to start from. Yes, it might be a tad bit tough to destroy TH 9 opponents, but once in a while, there will be an easy target.
5.Clash of Clans Game Tip 5: Lightning Spell Away Mortars:
As you might be already knowing, there are various spells that you can use to your advantage as they are quite powerful, but they also drain your money and are very tedious to create. In such cases, the Lightning spell helps you way more than you think. A 4+ star Lightning Spell can even demolish a level 4 – 5 mortar. If there is a wizard tower or second mortar nearby, you can take both of them out just by the usage if a couple of spells.
6. Clash of Clans Game Tip 6: Dropping Trophies With Heroes:
If you play the game long enough, there will be a moment where you just want to get rid of some trophies. And maybe, to achieve that, you start losing on purpose, but if you do that it also costs you your precious troops, their training time, and obviously, the elixir. But there is a way to protect that. Just start a match, drop in your hero, and then quickly end the battle before it takes even the slightest of damage. After the fight, you'll lose a bunch of trophies and your hero will also be prepared for another brawl – and it will cost you nothing!
7. Clash of Clans Game Tip 7:  Giving Your Hero A Rest: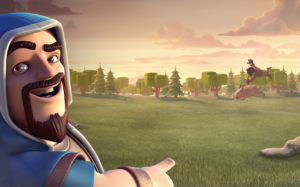 Even if your hero I at the first level, you will have to wait for an hour before using him again. But it can be fixed! You have an option to keep your hero in "Guard" or "Sleep" mode. When you select the "Guard" mode, then he/she will protect your village while you are away – risking KO. But if you select the "Sleep" mode, then your hero will be safely sleeping on his/her pedestal and stay completely charged and at your disposal the next time you choose him/her for raiding.
8.Clash of Clans Game Tip 8:  Saving The Campaign For A Last Big Push:
You must be knowing that if you are ever in need of more resources, then you can fight the goblins in the single player mode. But if you play the early missions, then you'll be disappointed that the amount resources that you get is extremely shallow. You can win up to 4.8 million gold and elixir in the entire duration and you will be surprised to know that the 3 million of that is earned in the last 5 levels. Thus it is suggested to save these 5 levels for emergency as they will be covering a large portion or even the total amount required to upgrade your  Town Hall , Barbs/Archers and other stuff.
9.Clash of Clans Game Tip 9: Protecting Your Town Hall: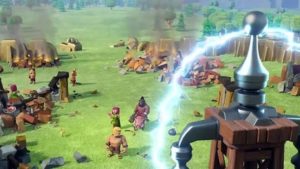 You already know that the town halls provide with the highest loot available. Earlier, you had the privilege to protect your Town Hall destruction with a Shield. But not anymore, so bring your Town Hall inside! Before the new updates, it was better to leave your Town Hall outside your walls, as it provided you with a free 12-hour shield every time it was destructed. But now you only get this shield if the enemy has destructed a huge amount of your base and have a huge quantity of their troops in your village.
Also check:  5 Ultimate mobile games of 2017: Free Download 
Also Check: Free Basketball Game for mobiles/PC Download 
10.Clash of Clans Game Tip 10:  Traps and Teslas, The Element Of Surprise:
The game gives you a variety of option for you to create the strategy for your defence, but even after that, the best one is the oldest trick in the book, the element of surprise. Especially the Traps and the defensive Hidden Tesla are not visible to opponents. You should use this to completely to your advantage. Leave your Town Hall out undefended, if you need to but go in through a weak wall and blast the enemies off. To protect your TH, you can surround it with Teslas if the attackers try to bother it in your absence. You might not be able to win every battle, but if you are successfully able to use this wisely, then your winning chances will improve drastically.