10 Top Amazing Facts about Google That You Don't Know
10 Top Amazing Facts about Google: Google,  a name which doesn't needs any introduction.  Google is a very important part of our life like other things like food, shelter etc. In today's time we can not imagine a world without Google. Am I right?? We all use Google, almost daily to search our queries and information. It is because of the Google search engine  only that finding any kind of information about almost all the topics has become so easy. Earlier if one had to find a detailed information about a subject or something he/she had  to visit the library to find the right books. And it was a very cumbersome task and took a lot of time and efforts to find information.
But because of Google Search , things have changed completely. now you don't need to pick up books, and other materials for each and every query/question of yours. You can find bulk of information about any damn topic just by the click of a mouse. You also have the option to choose the best answers from the Search results.
Google was founded by Sir  Larry Page and Sergey Brin. When they founded Google, they were Ph.D. students at the Stanford University, California. Google became privately held company on the 4 Sepetember, 1998. Google has its own way of working and has the best support team of the World. Google  loves simplicity. Many of you might be aware of the facts we just discussed above, but still there are 10 Top Amazing Facts about Google that Most people don't know. Some of you may find these 10 Facts about Google unbelievable and fascinating too!! But yeah these things are true. Now have a look at the 10 Top Amazing Facts about Google many people don't know.
10 Top Amazing Facts about Google You Don't Know
1. Sergey Brin and Larry Page had named Google 'Backrub' in the beginning. Later the name changed to Google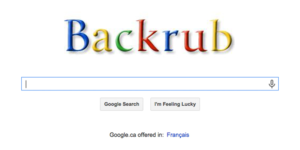 Originally the name was Backrub, but afterwards they decided to change the name and Google was born. This is the first unknown fact about Google out of the 10 Top Amazing Facts about Google.
Also see:  Google brought Allo to beat Facebook Messenger
2. 'Google' name has been derived from a mathematical thing 'googol' which stands for 1 followed by 100 zeroes.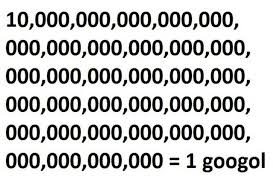 The name Google was coined from googol  because 'googol' means a mathematical term with 1 followed by hundred zeroes. Their intention was to use their search engine to display a bulk of information.
Also see:  Google Fit , the Best Fitness Tracking App for mobiles
3. Google is growing a rapid rate as it has been acquiring near about one company in every single week. Isn't that cool?? Yes it's True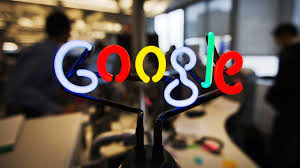 YouTube, Android name a company and check it on the internet. You will find that it was acquired by Google too. Google is expanding a very fast pace and working in all aspects. This was the 3rd unknown fact about Google out of 10 Top Amazing Facts about Google.
4. The co-founders Larry Page and Sergey Brin have their private plane' runways in NASA too and do you know what, no other plane is allowed  to do land there.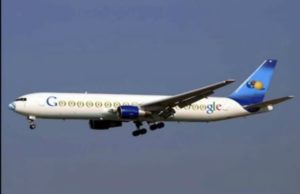 Google co-founders have the privilege to land their planes in NASA, they have runways of their own while no other plane can do so. Cool !!
5. All the common spelling mistakes that we make daily like www.gooogle.com, www.gogle.com, and www.googlr.com are owned by the Google only 🙂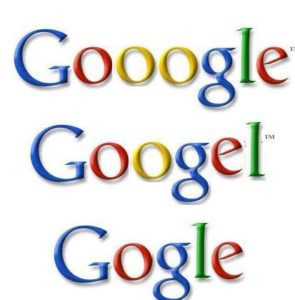 Try yourself to do a spelling mistake in the google and you will be glad to see that too is owned by the Google.
6. Google also helps you in reading massive numbers having a  large no. of digits if you type '=english' after the number in the google search.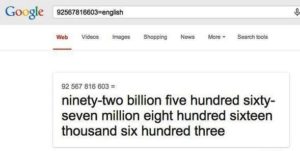 If you type a number and the digits are many then some of you might find difficult to read it, then don't worry Google will do this for you. Just type '=english' after the number and number will appear in words too !! 🙂
7. The rotated version of the Google also exists which is termed as the 'Google Mirror' everything in that appears in the mirrored form.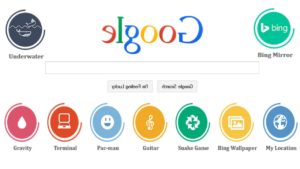 ' elgooG' is the mirror version of the Google that we use so frequently. Unofficial elgooG website was create by All Too Flat just for fun. It founded its use in circumventing the Great Firewall after
China banned Google.
8. Google has its own web tool which is named as the foo.bar which they use for recruiting new employees depending on what they search for, online. 

It means that if you are searching for Java or any other thing like Python, Google might ask you to apply for a job. This is the 8th unknown interesting fact about Google out of the 10 Top Amazing Facts about Google that we are discussing.
9. All the Google Employees in US get the benefits even after their death which says that 50% of their earned salary shall be provided to their spouse for next ten years.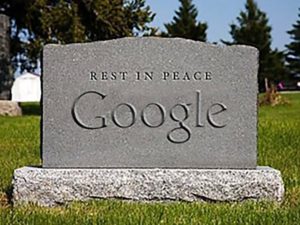 Google takes a lot of care for its employees while they are alive and even after their death. Google is concerned a lot about its employees. If a Google employee in the US dies 50% of the salary shall be given to the survived spouse every year for next 10 years.
10. Google desired to sell themselves to an online company named Excite for $1 million in the year 1999. The CEO of Excitel rejected the proposal as Google had lot more in their bag.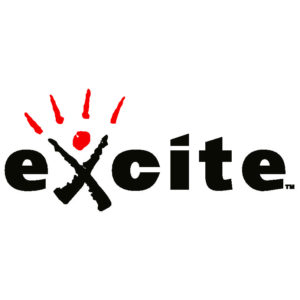 The price was set as 14 million only but the exciting thing is that the same Google is now more than $300 billions of worth  🙂 Though the list of 10 Top Amazing Facts about Google ends here but Google keeps adding new ventures to its list and keeps us curious.
So these were the 10 Top Amazing Facts about Google that People mostly don't know. Many of you may find these 10 Top Amazing Facts about Google Surprising but yes the 10 Unknown facts about Google are True ! This was Deepak Kumar here to talk on 10 Top Amazing Facts about Google that you might know know. Share this with your friends if you like it 🙂 Your queries and comments are welcome!