According to research conducted by Wyzowl, 63% of business is turning to video marketing for the benefits it provides. Video marketing has actually taken the world by storm.
Many people believe it happened with the introduction of YouTube that made videos accessible to one and all. There was a time when videos were very costly, especially in terms of space and bandwidth.
Videos are large in size and take tonnes of space and bandwidth too, which is costly. However, now there is no such problem anymore thanks to platforms like YouTube that allow you to upload videos and embed them directly on your website.
In fact, YouTube has now turned into the second biggest search engines, and people can even reach your site via YouTube. It is one of the biggest names in the world of online marketing with many businesses enjoying what YouTube has to offer.
According to reports, many businesses credit YouTube for their success as video marketing has improved over the years and is now offering great ROI, thanks to lower costs.
You only have to take care of a few things, such as video title, thumbnail image and video quality for a video to provide you with good results. Bombbomb Custom Thumbnail Image can help you pick the right thumbnail for you video, and there are several other tools to help you come up with a video title that includes proper description and keywords to rank well on search engines.
Video marketing has an amazing ROI and serves as a great way to promote your business. As per Youtube statistics, YouTube has more than a billion users that are active every month. This means, around two-thirds of internet users use Youtube.
Let's learn more about video marketing and how videos can help you market better:
Customers Prefer Videos Over Reading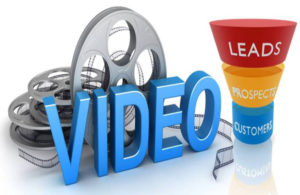 There's no secret about the fact that customers love to spend time watching videos. According to Hyperfine Media, around one-third of people prefer spending time while watching videos over the internet. The reason for this is that videos are fun to watch and give you quick information (if it's an informative video).
As per Animoto, one out of every four customers will lose interest in a business if they fail to feature a video on their blog or website, which is why two-third of business entrepreneurs prefer to use video making as their marketing strategy.
This is why businesses that include videos tend to have more visitors.
Product Advertisement From Videos
According to a survey by Wyzowl, around 98% prefer to watch videos to know about a product, rather than read about it. Not only that, they also stated that these videos drove them to reach the business and even make a purchase.
Many consumers believe that knowing about a product before buying it will help them understand about it more.
Therefore, it is essential that you bring out your creative side or hire a creative video making team to make videos for your business.
Google Prefer Websites That Have Videos In It
When it comes to marketing, every business wants to rank at the top spot on search engines. Videos can help with this. Google's algorithm marks a website as "good" if a user tends to spend more time on it. A website that has many informative videos will help keep the visitors hooked and it will also increase your customers/visitors with improved bounce rate.
However, this doesn't mean that you should flood your website with irrelevant videos. Make sure that the videos you make are made by you and they are relevant, that is, related to your niche.
So, in a nutshell, videos help you rank better on Google, hence, it's not a bad marketing strategy at all. However, it sure is a bit expensive to make videos and come with new ideas to attract customers but it's worth it.