Best Website Designers in Delhi This is a digital age and we can easily notice the effect and power of Digital age in almost every field and aspect of life. Technology is changing day by day and new things keep on coming in the tech world. Most of the businesses have moved towards the online platform. Shopping has become simpler and comfortable, Amazon and Flipkart are the perfect examples of Online Shopping. We will now tell you what makes us the Best Website Designers in Delhi.
xPress Web Solutions: We Build Future 
 xPress Web Solutions is the answer to all your Web services needs. We deal with A to Z web services, be it Website Designing and Development, Web App Development, Mobile App development, Website Audit and Analysis, SEO and Digital Marketing, Google Page ranking, First Page ranking, Social media marketing etc. xPress Web Solutions was founded by three techno freaks who excel in the web world and has an aim to change the lives of business professionals and others. We aim to make their products and web services get more and more outreach and exposure. Customer satisfaction is our main motto. Our dedicated and hardworking team have more than 8 years of experience in the web services. We assure you the quality services at a reasonable charge. All our services are delivered before or on the set deadline date. If you wish to know more about xPress Web Solutions, you can plan a coffee with us.
"Client Satisfaction is our main motto" 
Connect with Xpress Web Solutions via Facebook
Best Website Designers in Delhi: Our Services
Website Designing and Development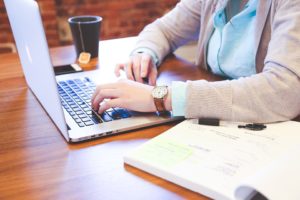 Digital Media has got a tremendous boom in past 2 years. This is a Digital age and Digitization of business has shown a superb growth for both small scale and also for those who are works on a big scale. And with this, if you don't have an online presence then your business will be left behind. Websites are the best way to open the doors to an online presence in this vast world of the Internet.
At xPress Web Solutions, our hard-working team is bound to provide you Quality Web services. We deal with the designing and development of all types of Websites. Our website is more than just codes and template designs. It speaks a lot about your business or service. We believe in Quality services and customer satisfaction is our main motto
Types of Websites designed by xPress Web Solutions
Simple static Website
Dynamic Websites
Fully Dynamic Websites
E-commerce Websites
Informational Websites
Specific Business Website
Blogs
School/College or any other Institutional Website
Web Application Development
We also deal with all types of Web designing and Web development work. We have the best team with us who will work on all your requirements and will deliver the best Web Apps to you. all our projects are delivered on time.
E-Commerce Websites Development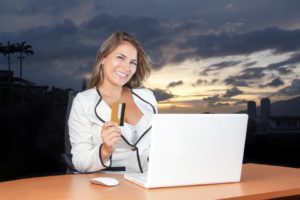 E-commerce has gained a lot of popularity after 2015. People now love to buy online. This is a digital age and everything is being one with a click of the mouse. People don't have the time to visit a market for shopping for their day to day requirements. Amazon and Flipkart are the live examples of the success of E-commerce. An E-commerce business's backbone is a good E-commerce site with all the dynamic functionalities, Product listing, Payment Gateway setup and much more. xPress Web Solutions have delivered a lot of e-e-commerce websites which are making a very good profit. If you also want an E-commerce website, you are at the right place. We can proudly say tha we are the best Ecommerce website designers in Delhi.
"We Believe in Delivering Quality and Timely delivery of Projects"
Types of E-commerce Websites Designed by Us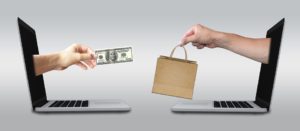 Basic E-commerce Websites
Admin Panel
Add Products Feature
Payment Gateway (Documents will be of client)
Themes
Basic Customization
E-commerce with more features
E-commerce (Editing Existing website)
Mobile App Development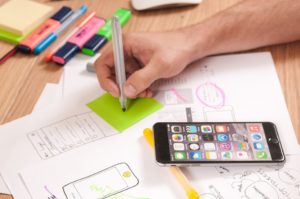 Mobile Apps have gained a lot of popularity in past 2-3 years. Every business is moving towards owning an App because mobiles have replaced the desktops and Apps provide more features and functionalities. With the growth and love of Android among smartphone users, everyone wishes to have an Android app. We can design all types of Mobile Apps for your business or needs. We design both basic and native app. The process is simple. Just plan a coffee with our team, they will note down all your requirements and will start working on it. We also provide setting up your app on the Google PlayStore to get more eyes to it.
Website Audit and analysis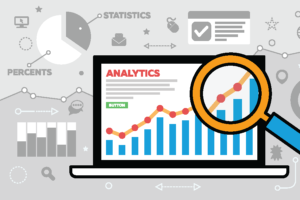 Websites are the reflection of your business or products. They can bring you an unimaginable profit. But what if your high paying and sales generating website is down? What if it develops bugs? Are you ready for it? We handle complete website Audit and analysis at a reasonable charge.  We will tell you what needs to be done on your website, we will give the list of changes that your website needs so as to bring more visibility and business to you. We have the best team to analyze your whole website in very less time.
OUR PORTFOLIO WEBSITES
Check Complete Web Services Portfolio here
So, this was all about the web designing and development services provided by xPress Web Solutions. Give us the opportunity to serve you once, and we will prove why we are popular as the Best Website Designers in Delhi.