Best Game Hacking Apps 2017
Best Game Hacking Apps:   Are you a game lover or game addict. If so, you are the right place. Hardly there will be anyone who doesn't like playing games. With the help of Android phones, you can enjoy all your favorite games on your smartphones. Playing games on smartphones is a fun!
I also love playing games. Though I am not such a big game addict yeah I love to play games when I get time from my teaching and Blogging. Google PlayStore is full of exciting thrilling games that take away all your boredom 🙂 Some of the popular games are Clash of Clans, Mini Militia, Subway Surfer etc. Don't forget to comment and share your favorite game with me 🙂
We all enjoy playing games, crossing the hurdles in the game, moving on to new levels in the game and winning rewards to open new powers and features. I love fighting games more than racing games. But sometimes we, stop at some level and not able to cross it. We are not able to take more coins and our enjoyment t comes to a halt. Don't worry. There are a lot of game hacking apps on the Internet to add to your fun and excitement. Today, in this post, we will talk about the Best Game Hacking Apps. These 5 Best Game Hacking Apps will help you explore more levels and get more coins and powers to increase the Fun!!
So, without taking much time let us have a look at these 5 Best Game Hacking Apps one by one. You can download any one of these Top Best Game Hacking Apps. And if you have any queries how to download game hacking apps, feel free to ask in the comments section below.
5 Top Best Game Hacking Apps
Xmodgames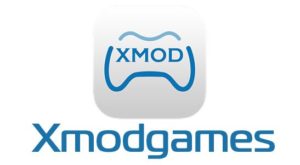 One of the Best Game Hacking Apps that we gonna discuss is the Xmodgames app to hack games. With Xmodgames app you can mod all your favorite games on a rooted Android Smartphone.
Many of you must be aware how to root android device. You can easily download Xmodgames from the internet. It is very easy to use and has a very simple interface. Some of the popular mobile phone games that Xmod games support are Clash of Clans, Pokemon Go, Mini Militia, Subway Surfers etc.
With Xmodgames you can get more coins, more features and you will have more things to do in your favorite game. Well, the latest version of the Xmodgames gives you more support. More features have been added.
Download XmodGames Apk
Check out official site of XmodGames
 Also Check: How to get Extra coins in Subway Surfers Game
Freedom App

The second app which comes under the list of Best Game Hacking Apps for smartphones is the Freedom App. Freedom Apk is another apps to hack the games to add more features and more cheats of the mobile games. Many times you can not access some features of the games as it shows the In App Purchases to buy the tools and move further in the games.
Don't Worry! Now Freedom app will help you to hack the In App Purchases of the games. Games are more fun if you buy premium features and tools. But if you can not afford to buy In app Purchases for each and every Android game then Freedom Apk is one of the Hacking Apps for android. You can enjoy more exciting features and premium things free of cost. So, download Freedom apk and enjoy your game.
SB Game Hacker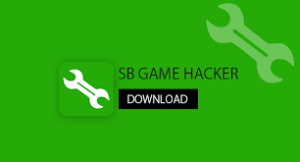 The third, game hack apps in the 5 Best Game Hacking Apps is the SB Game Hacker. SB hacker App gives you more fun and lets you freely enjoy the premium paid features of the games. You can get more cheats, coins, powers by the help of SB Game Hacker Apk. You can hack the system of any game and then explore the game features which normally are not visible.
Get more coins, more cheats, more money, open up new levels, remove game halts, remove irritating Game Ads. You can also get over with the permission checks. It is an amazing Game hacking tool for the android devices.
Download SB Hacker Apk Latest version
Cheat Engine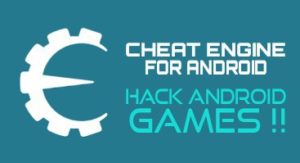 Cheat Engine apk comes next in our list of Best Game Hacking Apps or you can say Top Game Hacking tools for Android devices. Cheat engine app is an open source apk which helps you enter the premium features of popular mobile games. You can add more fun to your present game. unlock hidden features, add more players, unlock premium players that you can not enjoy normally.
You can add more powers, money and yes thrill obviously to the games. That's why we have placed it in the top mobile games hacking tools list.
Download Cheat Engine Apk Latest version
Game Guardian App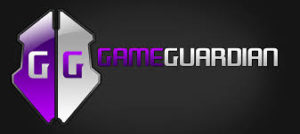 Next, in our list of Best Game Hacking Apps comes the Game Guardian Apk to hack the mobile games. Android Games can be easily hacked with this top game hack apk. It provides you deep scan, speed hacks of the popular android games. It is totally free and very easy to use. It brings out more features of the popular android games and adds more thrill to the games you play. Provides more functionality in the games, more powers, money, and tools. You can use it for increased or decreased memory. Download Game Guardian Apk and see the more features on your own.
Download Game Guardian Apk Latest version