How to Edit PDF files, Create and Import Them
How to Edit PDF files:   PDF readers are generally used to view PDF files but they have a lot more to offer. Many users are unaware of the fact that PDF readers can help create and edit existing PDF files as well. However, to do so, you may have to buy premium services of a PDF reader.
The most famous PDF reader Adobe Acrobat reader lets you create PDFs from scratch and even edit them. You can compose an e-book PDF or a single document, whatever you need. However, some other options, which are less popular and cheaper, even offer better services. You may want to go to SodaPDF and see for yourself.
In this Post:–
How to Create PDF
How to Edit PDF Files
How to import PDF files in PDF Reader
Many corporate agencies buy PDF reader licenses so that they can avail all the features they have to offer. However, still many people do not know how exactly to work around PDF readers, which is why this guide is here.
Here's how to create and edit PDFs in a PDF reader:
Creating And Importing A PDF File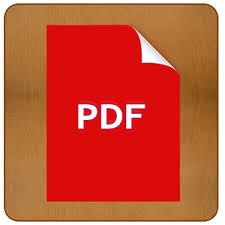 PDF readers do not only let you create PDF files from scratch but to also import a file and convert it into PDF.
Remember that the method you use depends largely on the tool you're using, however, this article is generic and is written keeping the most popular tools in mind, such as the Adobe Reader.
First click on the Tools menu, go to Create And Edit and select the option that says 'Create PDF'. The small arrow below the icon lets you choose whether you want to create a blank file or to import from a location.
Also Check: 10 Best WordPress Plugins Every Blogger Must Use
Don't Miss: Advanced SEO Tutorial for Bloggers 
Note that there's a restriction to where you can import files from. Adobe Reader lets you import Microsoft Office files and some other formats such as .txt and .rtf only. If you wish to import some other file format then you have two options. You can either convert the file extension to .pdf and start working on it or create a new PDF file in the PDF reader and write the contents from scratch in the newly created PDF file which is not such a good approach. Or, you can try another software.
Editing A PDF File: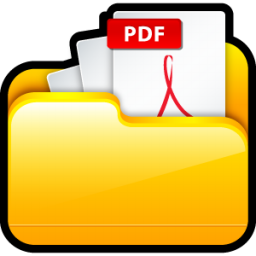 In this section we will tell you How to Edit PDF files. Editing a PDF file may involve changing text, changing font size or manipulating the whole document. To edit an existing PDF file, click on the Tools menu, go to create and Edit option and select 'Edit PDF'. This will open the PDF file in the reader and you're good to go and edit the document.  
You can do several things, including changing font size and type. This can be used to make it easy to read files or to improve formatting. To change font size, just adjust it by highlighting the text, right click and select the new font size and save the file.
You can also arrange entire paragraphs, add or delete texts and even manipulate images by resizing them for printing purposes.
Verdict
PDF readers are lightweight software that you can install on almost all devices including handheld devices as well. PDF readers make it easy for a user to create and edit PDF files and even import them if need be.