Best e learning websites to improve your skills
Education is must for everybody for their overall growth and development. A highly educated person is always respected more than an ordinary person. Because of high tuition rates and lack of the customization many students are running towards a traditional mode of learning known as the E learning. There are numerous e learning websites out there. You can get quality online education for free on these e learning websites. We are sharing top 6 e learning websites for you. We will introduce you to the best e learning resource and the best online learning portals. I hope this list will help you a lot. So let's get started.
Top 6 E learning websites for online Education
Let's have a look at the best e learning websites given below. We have given a brief review about all 6 e learning websites. This is not the end. There are other e learning websites also. For detailed information about these e learning websites you can click on the blue link.
1. Khan Academy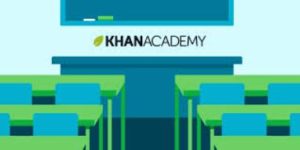 It is one of the popular e learning websites from which you can learn easily. Salman Khan and his staff have created their value in the E learning market by providing free, quality source of online education to many. You can easily enter it and learn any subject from it. Khan Academy is very much popular among young students because they can improve their performances and earn badges. Adults can also learn many subjects and improve their skills.
Also Read: Top 12 Websites To Learn Programming for  Free
2. Coursera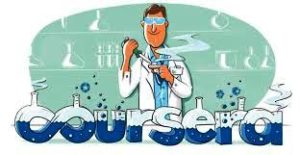 Coursera is also one of the best e learning websites. Coursera has tied up with many universities, museums and others for providing free teaching to students on variety of topics. You can choose from the customized list of courses available on different topics. You can get details about the syllabus, course formats, required experience, materials required, course at glance etc.
3. W3schools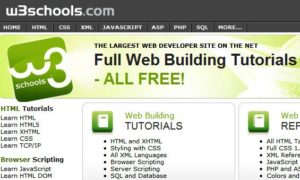 One of the top e learning websites is W3Schools. W3Schools is very much popular among school and college students for learning their topics effectively. They provide excellent quality of teaching and you can improve your technical skills for free. They have a cool look and structured course materials for easy understanding. Some of the online education courses that you can learn from this website are :
HTML
PHP
SQL
JQuery etc.
After completing your lessons on w3schools you can give a test and check how much knowledge you have grabbed.
Also See: 10 Best Apps for App Development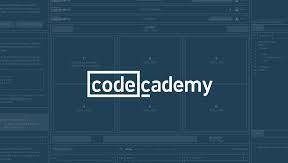 Codecademy is the best place or you can say the best out of the best 6 e learning websites. Online education is a new trend among the new generation. So, Codecademy allows students to set their goals and learn from it.You can access the coding and can improve their practical coding skills. They can use their skills in their jobs.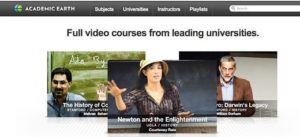 Academic Earth comes at 5 th place in our e learning websites list. It provides you free online education.The concept is that the quality education should be accessible to the unprivileged areas. You can easily learn a course and rise up in your life and career.
6 .TedEd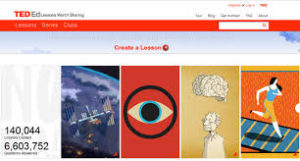 Out of all the e learning websites TedEd is very popular. TedEd is an online revolution. A unique way of learning. The amazing e learning website design and a vast set of lessons has provided TEdEd a place in the our list of Top 6 e learning websites. TedEd has a large number of lessons and on the left hand side you can see the categories or subjects like Science,Mathematics etc TedEd has video lessons and you can also chose from the different video duration.
These were the top e learning websites for education list. There are many other e learning websites also that provides quality online education for free. On Google Playstore you can also find nice e learning apps. In our coming post, we will try to write about 5 best e learning apps for android mobile phones. Hope this post will be helpful to you! We will update about some more e learning websites soon. Stay Tuned with Techadvises.