Reliance Jio 4G (Details )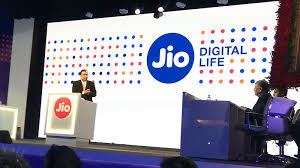 Reliance Jio 4G is a telecom venture of Reliance Jio Infocomm Limited. It is a 4G based network operator that has reached almost every person having an LTE smartphone. Reliance Jio is the only 100% VoLTE operator in India.The first services of Reliance Jio 4G was beta launched for the Reliance partners and employees on 27 th of December 2015 on 83 birth anniversary of late Dhirubhai Ambani (Founder of Reliance Industries). The Reliance Jio 4G network free data and voice calls can be enjoyed if you have a LTE mobile.
What all you will see in this Post:-–
Reliance Jio wi-fi
Reliance jio phones
Reliance jio offer
Reliance Jio sim
Reliance Jio plans
Reliance Jio infocomm official website
The Jio was commercially launched for general public on 5th September 2016.The Reliance Jio 4G sim is available at all the Jio centers set by the company for Rs 50/- You just need to have a 4G smartphone and your Aadhar card in your hand.People eagerly waited in long queues to get their Jio sim. Reliance has officially announced Jio 4G network free data and other voice call services till 31st Dec' 2016. So enjoy your data carefree and connect to the world. In this post we will talk about Reliance Jio 4G network free data and  voice calling provided by RIL. We will also update you with Reliance Jio 4G plans  and tariff plans.
Reliance Jio 4G broadband services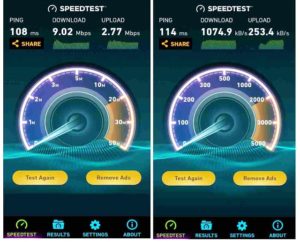 The Company had decided to launch the 4G broadband services in India in the year 2016-17. It is a new venture of the multi billion dollar Reliance industries. Mukesh Ambani the owner of Reliance Industries Ltd officially announced the details on 12 th of June 2016. Reliance Jio 4G provides free  data and voice calls over the LTE network. It provides various features like live Tv, movie on demand, news, social media, IM, video music streaming and payments etc. You can buy Reliance LYF smartphones to enjoy Jio 4G free data, voice calls and apps available in the Jio App.
The Reliance Jio 4G network facility has been possible because of the long 2,50,000 km optic fibre cable network all over the country.
Reliance : LYF Smartphones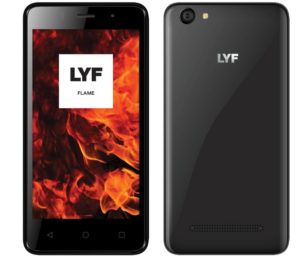 In the month of June 2015, Reliance Jio tied up with Intex mobile handset maker to provide 4G enabled headsets with voice over LTE feature(VoLTE). In the month of October, it announced to launch its own mobile handset brand LYF in India. As planned , the company launched its 4G LYF smartphone on 27 th of January 2016. Reliance named its first handset as Water 1 , then released three more 4G Volte LYF smartphones namely Water2, Earth 1 , and Flame 1 handset.
You can easily get the Reliance LYF mobiles from the Reliance Retail Stores in your area.The Reliance Jio LYF phones are starting from Rs 2,999/-You can enjoy high speed Jio 4G free data and voice calls as Reliance has announced one year of free 4G data on their handsets.For user reviews and more details click here
Reliance JioFi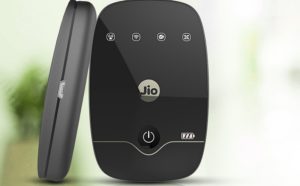 Before the launch of Reliance Jio 4G data and LTE  voice services the multi billion dollar Co.started providing free WiFi services in India. Some of the cities where Reliance set up its free Wifi hotspot facility are : Mumbai, Surat, Kolkata, Mussoorie, Lucknow, Ujjain.
The JioFi was available in the six cricket stadiums also. Spectators can enjoy the JioFi hotspot facility at these 6 cricket stadiums. The spectators can enjoy free Reliance 4G data and LTE voice calls.
Wankhede Stadium (Mumbai)
Punjab Cricket Association Bindra Stadium (Mohali)
HP Cricket Association Stadium (Dharamshala)
Chinnaswamy Stadium (Bengaluru)
Feroz Shah Kotla (Delhi)
Edens Garden ( Kolkata)
You can enjoy the high speed internet through the hotspot feature.You can also buy the Reliance Jio 4G hotspot at Rs 1,999/-
Reliance Jio 4G has cheapest data plans in India
Reliance jio 4G network data plans
Ambani said that data must be affordable and accessible to everybody in a low cost. The Relianc Jio has planned to provide data at just Rs 50 per GB(Gigabyte). Reliance Jio 4G offers 4GB of data for Rs 499/- It is also providing 8GB of Wifi access from Jio hotspots, unlimited usage at night which is cheaper than all other networks charging very high for data plans.After talking about the Reliance Jio 4G free data and voice calls let us move to Reliance Jio 4G apps.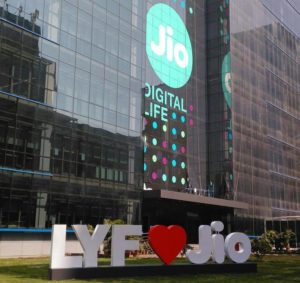 For Reliance Jio 4G  LTE support, information about plans, or any query you can click below.
Reliance Jio 4G apps
You can enjoy the Reliance Jio 4G  data and voice calling features both if you have a LTE based 4G smartphone. You need to install the Reliance Jio 4G apps available on Google Playstore.
Some of the Reliance Jio 4G apps are :
Jio Cinema
Jio TV
JioMusic
JioMaps
JioChat
JioMoney
JioNet
JioSwitch
Hope this post was helpful to you. If anybody has any other information about Reliance Jio 4G network data or plans you can add your comment in the comments box. We will post more on Reliance Jio 4G services soon.