How to recover Data : easy methods
We all know the importance of data for us. Data loss is something that nobody would desire. There are many ways to store our data. We use hard disks and external hard drives also to recover data.  We will tell you how to recover data and how to get back lost data in simple steps. The data might be videos, pictures, files, office work, our results, bills, invoices and other important documents. The data can be lost due to many reasons. Some of them are disk crash, system failures, human errors, etc . We have also suffered from data loss. So we know how  one feels when he loses his precious data . You can find various articles on how to recover data on the internet. But sometimes the methods are very complex.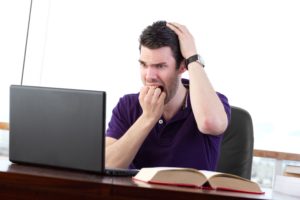 When we lost our valuable data we got very tensed and started searching for ways to recover lost data on the internet.
After doing some study we came through the  solution to get back our lost data. So we will explain How to recover data from a crashed  hard disk . After the data recovery it might not be as structured and organized as earlier but we know its importance. So let's proceed. Before looking at the ways on how  to recover  data from  hard drive let's look at the types of hard disk failures. We will also look at the causes of hard disk crash and how to recover data step by step.
Causes of Hard Disk Crash/ Drive Failure
1.Human errors can be a common cause of hard drive failure or crash. Sometimes we change the system settings, attributes, files, and alter the system registry settings without knowing the consequences. The result is data loss. So never modify any settings without complete knowledge or guidance.
The second reason might be Head Crash. The Read/write head is very important in a hard disk. This can cause huge data loss.
The third reason may be use of low quality power supply or interrupted power supply and the system gets turned off which might damage the hard disk.
4.Format errors: this is also one of the common causes of Hard Disk failures/Crash. PC might have various viruses, trojans and malwares which can cause hard disk damage.
There are mainly two types of Hard Drive failure
Physical disk damage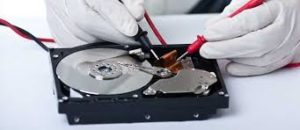 Physical damage is the worst cause you can imagine. The hardware of the Hard Disk may get damaged. For this you need a professional hardware expert to get your hard disk repaired. You must be thinking How to identify Physical Hard Disk Damage. If you hear a grinding or any unexpected noise , it might be because of Physical damage.
Logical disk damage
Do not panic if you have a logical disk damage. We will explain you how to recover data from logical damaged hard drive. Logical damage might happen because of infections like viruses, Trojans, malwares etc. Below you can see complete step by step procedure on how to recover data.
How to recover data from a corrupted hard disk (Step by Step)
Step1 : Connect the corrupted hard disk to another PC. If possible connect your hard drive to another system. Safely remove your hard disk from your PC. You will need SATA adapter or USBtoIDE. After connecting it make sure that the PC detect the BIOS. Then move onto next step below.
Step2 : Try to store the data if you can browse the Hard drive data on another PC. If you are able to access the data you want to recover store it to a desired location.
Step 3 : If not able to recover the data you will require a data recovery software to get back data. Out of the many softwares available we have chosen the Minitool Power Data Recovery software. The reviews of this data recovery software are very good. You can get back your data from damaged hard disk.
Download the free Data Recovery Software available on internet. Install it and proceed.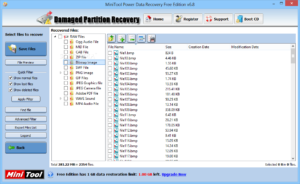 Step 4: Five options namely Undeleted Recovery, Damaged partition recovery, Digital Media Recovery, CD/DVD Recovery, Lost Partition Recovery. You have to choose Damaged Partition Recovery.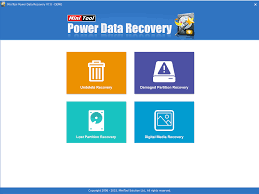 Step 5 : After selecting the Damaged Partition recovery option 3 buttons will appear. Click on the Full Scan out of full scan, back and open options. You will see that Minitool Power Data Recovery software will scan the data and display it.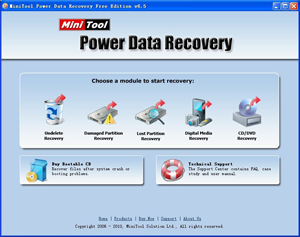 Step 6 : Select the files to recover and then Save option. Set the destination path where you desire to store your recovered data and click the Ok option and you are done. Now you can check the folder you selected to store Recovered data from Damaged hard disk.
Tip : the Free version of Minitool Power Data Recovery software will let you recover data upto 1 GB only. If you want to recover more data then you need to Buy the premium version  Minitool Power data Recovery software.
Hope that now you very well know how to recover data from  hard drive easily. If any other method to get back lost data from damaged hard disk is in your mind you can share with us in the comment box below. Now you do not need to panic on data loss because you know how to recover data from hard drive easily.