What is a Blog and how to make a WordPress blog
Blog (or weblog) is an informational or a discussion type website which may contain information about a single topic or multiple topics in the form of posts. A post is a form of writing content on your blog for the audience. People can get useful information and can express their views on the topic or suggest something if they like.In this post, we will tell ways to make a WordPress blog of your own and how to earn from your blog.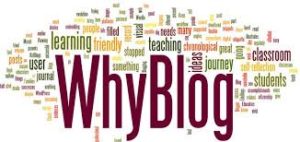 Blogging in India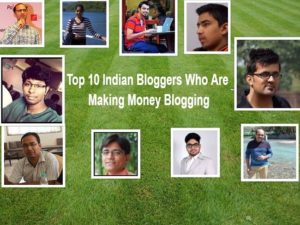 The field of blogging in India is expanding by some a great pace. Some years back not many people knew about Blogging. Only some knew, " What a blog is? " and how can they earn money from their blog. But now the times have changed. The number of successful Bloggers in India has increased in last 3-4 years. Many people or Pro bloggers treat it as a full-time work and earn their living from blogging only. Many of them have changed the meaning of blogging in India.
Don't get disappointed if you do not know how to make a WordPress blog blog and earn from it. After reading this you will get a basic idea to make a WordPress blog. Young school and college students are getting attracted towards Blogging because high earnings of successful bloggers like Amit Aggarwal of labnol.org , Harsh of Shoutmeloud.com and many more.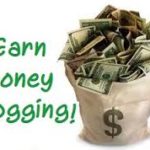 Also check: Top 10 Ways on How to make android apps without Coding
Also see: Why Free Website Builders are Not Good !
How to start a WordPress blog 
Requirements for a WordPress blog
Here we will explain how to make a WordPress blog/website of your own in 5 simple steps.
Choose your platform first, domain name and a good quality hosting provider for your blog.
Select a theme for your website or blog ( Premium or free ones) You can get free themes here
Customize your blog for a desired look.
Add effective tools and plugins on your blog. You can increase the productivity by using many popular plugins like SEO by Yoast.
Start creating unique and quality content for your blog to get an AdSense account and earn from your blog. So these were the steps on How to make a WordPress blog of your own
How to start a successful blog (basic things before Blogging)
Presently many people are making huge earning from Blogging. You can also run a successful blog of your own, you just need these basic things. We will tell you some basic things to know to make a WordPress blog. Have a look.
Domain name
We all have our names given to us by our parents. Our name makes us distinct from others and also give us an identity in the world. In the same way, a blog or a website needs an identity in the internet world because there can be thousands of websites on the same topic. Domain name of a blog means a unique name that users will use to visit your blog. Like Shoutmeloud.com and labnol.org are some popular domain names in the field of blogging. You need to decide a name that is unique and is available for registration.Then , choose your extension like .com, .org , . biz, .edu etc Each extension is meant for a different purpose. Like .edu is for educational purpose, .org organizational etc. Some of the popular places from where you can buy a domain name or register to make a WordPress blog are:
Top domain name providers
A good web hosting to make a WordPress blog
After purchasing a domain name you need a place to host your website's data. All your posts and other theme and plugins data. If you want to make a successful blog you need a good quality hosting for your blog.  There are many web hosting service providers in the market. Buy a domain name and hosting and connect your domain name with the hosting you bought. Some of the popular web hosting companies are:
Choose your platform 
There are many blog platforms . Earlier days you needed programming knowledge to make a blog. But today we have many CMS (Content Management System) available. We choose WordPress because it is a simple and easy to use platform. It is not necessary to have experience in HTML or programming if you are working on WordPress. You can easily make a WordPress blog after knowing the basic things before blogging.
Decide your blog niche
After all the registration work, you need to decide your niche or topic for your blog. Next, choose a topic or niche in which you have a very good knowledge. You can also write on tech, career updates, news, fashion etc.
Detailed knowledge of your niche
(How to make a WordPress blog of your own niche)
Before knowing How to make a WordPress blog of your own, you should have a detailed know-how of your niche or topic because you will not be able to compete with other blogs on the same niche if you do not have sufficient knowledge about your niche. If you are good at tech then write on technology, if you love to read about fashion and have a good knowledge of fashion trends you can make a WordPress blog on fashion.
Start writing quality content (keep SEO in mind)
Firstly, your data should be unique and not copied if you want to make a WordPress blog and earn genuinely from it. Google do not approve blogs who copy from others. Secondly, think what post you want to write. Collect data and information about the topic and start writing. Do not make grammatical mistakes and do not get away from your topic or title of the post. Moreover, if you follow these steps you can make a WordPress blog that people will love to read.
Last but not the least:  SEO to make a WordPress blog successful
The biggest mistakes that many bloggers or people do is that they do not keep SEO in mind before writing a post. They just keep writing. But if you want to make a WordPress blog and earn from your blog or attract visitors to your blog, SEO is the most important thing to keep in mind. SEO means search Engine optimization. You need to have keywords and use them in your posts so that the search engines can find you or track you. In fact, without SEO you can not be tracked and your blog, will pile up somewhere at a very lower position and nobody will get to know about it. Ultimately SEO is the key to success. This article was about how to make a self hosted WordPress blog, you can also make an awesome WordPress blog using WordPress.com which offers you exciting discounts and features.
You can get SEO tutorials and information on the internet. We will try to post SEO tutorials and posts about SEO in future. Hope this post on How to make a WordPress blog of your own was useful to you. If you anybody have any other information on how to make a WordPress blog successful then you can suggest in the comment box.