How to Download Narendra Modi app for mobile 

Narendra Modi mobile App' is launched by PM Narendra Modi. In this post we will tell you how to Download Narendra Modi app for your android or iOS mobile. The Narendra Modi app  is made to know about all the latest day-to-day activities of Prime Minister. PM Narendra promotes the tech activities a lot. He very well know that for overall development a country needs to excel in the technology first. It can provide all the updates about Prime Minister. Now you connect with the PM with  just a click.  You can give a missed call on 1800-20-90-920 to Download  Narendra Modi app on android or iOS device. You can Download  Narendra Modi app for android/iOS.You can Download  Modi app for iOS and for android both from the link below.
Why you need to Download Narendra Modi app ?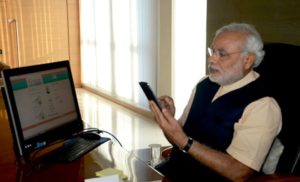 Download Narendra Modi app for android/ iOS mobile.
Wanna know why you should download  Narendra Modi app on android or iOS mobile ? The thing is that , the app provides you an exclusive opportunity to get messages and mails from no other than the Prime Minister Mr Narendra Modi. Contributions and earning badges is also possible through the to-do task and the best part is that the app allows all the users to do so! Various 'Mann ki Baat' editions of the PM can be listened. Everybody is aware about "Mann ki Baat ' . It is a short speech by Narendra Modi through which he connects with the citizens of India and people come to know what he really feels.
You can Download the Narendra  Modi app for android from Google Playstore. You need to visit the link and can easily Download PM  Modi app on your mobile.  For people using  iPhones , you can Download  Narendra Modi app from itunes Apple official website
Also see : Best apps for Amazon Kindle Fire
Basic features of the PM Narendra Modi app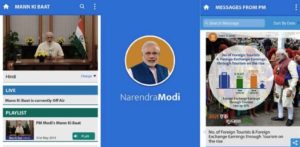 The style opted by the PM of 'Good Governance' can be read through the app itself. The design of the PM Modi app is simple and clear and everybody can understand the app's working very easily.  In fact all the initiatives and achievements of the government can be known through the PM Modi app. The app requires android 3.0 and above. The app has an overall rating 0f 4.4 on Google PlayStore according to latest stats.
Prime Minister's efforts towards argumenting India' "Global Recognition" is been highlighted in the dedicated section of the app. Also, to now how governance is improving Lives of the people can be known through the 'infographics' section.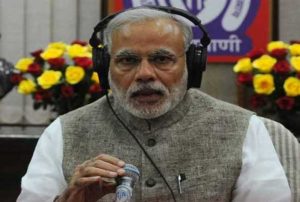 PM Narendra Modi is now actually the most tech centered leader. Encouragement of e-governance and m-governance was made by him from the very beginning. PM Modi has asked 10 questions on demonetization through his app. First question is "Do you think black money exists in India ." The second question asks people whether corruption evil should be fought with  or eliminated. If you want to all 10 questions you can Download Narendra Modi app from the link above.