SmartWatch: An amazing Gadget
So, finally, you have lost your heart on smart watches and wish to own one? But before you press that "buy now" option, you must have those basic hints that would help you to own the best smartwatch for yourself. A smartwatch is definitely not a normal thing that you would understand having a glimpse of it. It is a little dynamite that needs you to have an in-depth knowledge. In this post, we will tell you Things You Should Know Before Buying Any Smartwatch.
Basic knowledge and buying guidelines must be referred before ordering any kind of digital product that substantially cost you. After all, it would be so much better, if the bought gadget costs less and gives more. A featured smart watch can be owned only when you know what they possess and how much they cost.
Don't Miss:  Super Cool and Mind blowing CES Tech Gadgets
Things You Should Know Before Buying Any Smartwatch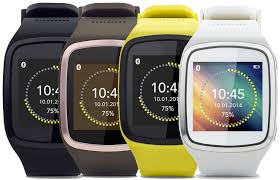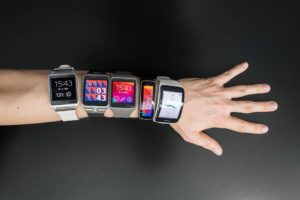 The smartwatch must suffice your fundamental needs and budget. There are millions of smartwatch models available globally. Choosing the right one needs self-analyzing of needs. Look keenly what specifications do the watch imparts before you buy one.
Following are some of the most important considerations of buying a smartwatch:
How to Buy a Smartwatch
Notifications

: since it's a smartwatch, the workability must resemble a smartphone. You must originally receive notifications and alerts. The text messages are definitely important to us. They must be in a readable format over the watch screen.
Display

: the display icon must be luring enough with the bright and jovial colors. The icon viewing and the touch quality must be of satisfactory nature to maintain your interest in using the smartwatch. If the display quality or touch is not good, you won't feel like prolonging your stay with the gadget.
Battery

: some of the smart watches can give up to 1000 days standby time, while others may need you to charge twice a day. The battery life is an important factor while picking up a smartwatch. Check out the battery ratings and then agree to buy any particular model.
Water resistance

: I often forget to remove my wrist watch while going for a shower. And, if you are a person like me, you ought to have a water resistant smartwatch for yourself. A splash proof watch not only compensates your forgetfulness but also gives protection against rain and slight moisture.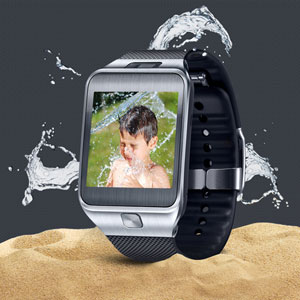 Also Check: Kyocera Water Proof Mobile Phone, Wash it With Soap!!




Also Check: 5 Best Gadgets for Pets You Must Buy
Fixing

: when it comes to finalizing any digital device, long-term maintenance is something that is not ignorable. Look for the repair and support centers for the watch. What if you end up cracking the screen or damaging the watch? Are the repairing and maintenance expenses within your permissible limits? Most of the people ignore these things. However, being a smart buyer, you must plan such things.
Appearance:

the overall look of any smartwatch is the first thing that matters. The unisex watches are the best. They complement style and fashion in the best way possible. Needless to mention, a design that is aesthetically pleasing is worth a purchase.
Remote functionality

: there are various health based smart watches available in the market. You just have to tap buttons and track the heart rate and calories in them. Moreover, some of them also have the GPS technique so that the locality is checked in case you get strayed. Even more, have the lost smartphone tracking features in which you can play music if you don't find your watch around. Look carefully for all the features and ensure that it truly supports the functionality that you have to use.
Apps:

Despite being an emerging gadget, starwatchers do have hundreds of preloaded apps in them. IOS based watches have over 20,000 options available. You are free to control and launch seamless apps with just a single touch.
The above buying guideline will help you to buy the best smart watch. Do let us know If we miss something we will love to add that to our list.