Best Wireless Headphones under 3000
College students can be noticed wearing classy headphones and enjoying their favourite music tracks while travelling in a metro or a bus etc. Teenagers love to listen music. Wireless headphones are the best as you don't have to manage that irritating long headphone cables again and again. Just connect your smartphone's bluetooth with your headphones bluetooth and there you go. In our previous posts, we discussed the best headphones under 2000 Rupees. Today, in this post we will discuss the best wireless headphones under 3000 Rupees. You can check out the features, specifications and the best price of headphones under 3000. The 5th and 6th ones are superb. If you still find any doubts and queries regarding the features and price you can ask us via the comments section below.
 10 Best Wireless Headphones under 3000
1.  Motorola Escape Headphones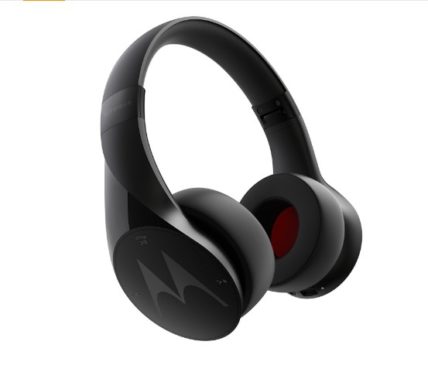 Upto 10 hrs of Playtime
Built in Mic for easy calling
3.55 mm jack for audio
Bluetooth 4.1
Easy foldable and easy to carry
Best wireless headphones for college students
Noice cancellation
Beautiful design
Over the Ear headphones
Motorola headphones are known for their high quality audio and classy looks. A name that you can trust upon. Motorola Excape headphones have a beautiful design and the best thing is they are wireless which gives you freedom from those irritating long wires. Just plugin your headphones and connect it with your device's bluetooth and enjoy your favourite music anywhere. They are the best for travelling purpose and also for the gym.
Also Check 10 Top Bluetooth headphones under 2000 Rupees
2. Philips SHB3060BK Bluetooth Headphones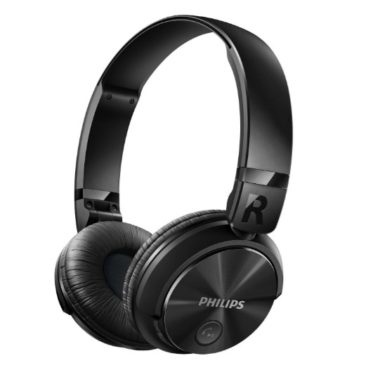 Sylish Looks
Bluetooth enabled
Best headphones for college students
Extra bass support
High Quality audio
Thumping Sound
Philips SHB3060BK has amazing sound quality and the best feature is that they are wireless and gives you the best music experience. The looks are undoubtedly awesome. Wear your stylish Philips headphones and stand out in crowd. No need to manage those tangles of wires.
3. Portronics POR-762 Muffs Plus Wireless Bluetooth Headphones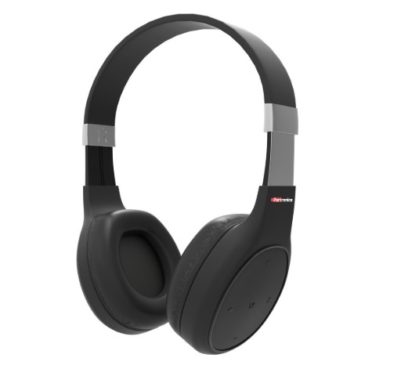 Wireless Bluetooth Headphone With Aux Port 
Stylish Design and Looks

With Win Noise Reduction & Echo Cancellation

Bluetooth enabled
Easily attend calls
Powerful sound and bass
Portronics Wireless headphones are best in class and gives you the best music experience. You can enjoy your favourite songs and tunes. Just connect your classy headphones to your smartphone or any other device via bluetooth. Attending calls  is very easy with these headphones. You can also reject a call if you don't feel like attending the call or want to avoid someone. Isn't that amazing? The looks are eyecatching and you can easily make your friend feel jealous from you. So, what are you waiting for?? Book your order now
BUY NOW ON AMAZON
Also Check:  Top 10 Headphones under 2500 Rupees
4.  boAt Rockerz 600 Bluetooth Headphones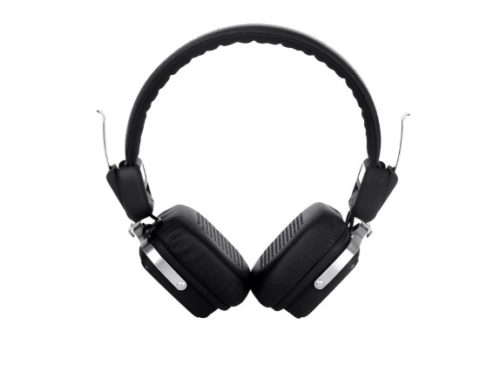 Unmatched Sound Quality
Classic Looks
Best headphones for travelling purpose
Easy Tap Controls
Extended Battery Life
High Definition Sound
Next, in our list of best wireless headphones under 3000 comes the boAt Rockerz 600. boAt Rockerz 600  are another piece of excellence and these classy headphones have been designed iwth full perfection. The features and specs of boAt Rockerz 600 are amazing. Looks are no doubt, quite appealing. And not just looks, the sound quality is also very good. It has extra bass and gives you the high quality audio experience. Lsiten to your favourite ghazals, workout music, mobile tunes and much  more. Enjoy the best music on the go. No need to manage those long tangling cables. Just connect your boAt Rockerz 600 with your mobile phone. Don't worry about battery as these headphones have extended battery life. You can also attend calls and reject them with a single button.
Also Check: 3 Best Windows Laptops under 3000 Rupees
5. boAt Rockerz 510 wireless Headphones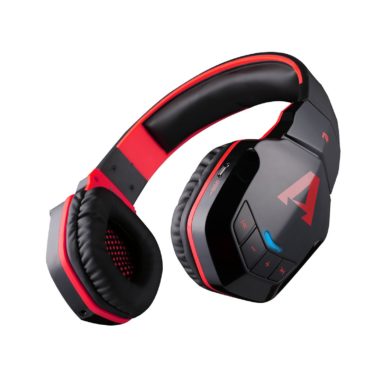 Awesome Bass quality
Best for travellers
Wireless headphones
Bluetooth enabled
Made with perfection
Best wireless headphones for college students
boAt Rockerz 510 comes next in our list of best wireless headphones under 3000 Rupees. They have an awesome design and look. They give you the best Music experience. They have an unbeatable sound quality with good bass sorround system. You can easily connect them with your mobile phones and can listen to your favorite music tracks on the go. The best part is that they are wireless and can be easily connected with any smartphone.
6. Sony WH-CH400 Wireless Headphones (Blue)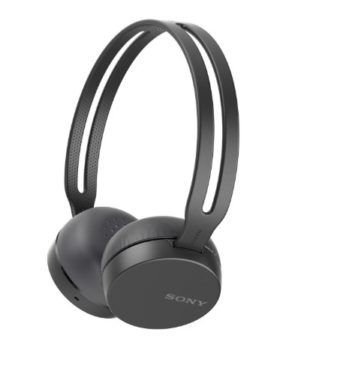 Wireless on-ear headphones

Bluetooth and NFC

Easy call attend mic

21  hrs of battery life 

Dynamic sound

Extra Bass Sorround

EasyPlay Button
Sony headphones are popular for their amazing sound and awesome bass support. People have trust on the brand of Sony. Today, we will talk about the Sony WH-C400 wireless headphones. It has good features and specs which made it to the best wireless headphones under 3000 Rupees. It has bluetooth support to enjoy music on the go. It provide long battery life so that you don't run out of battery. Extra bass support to groove in. Calls can be easily accepted and rejected using the single button click.The style of the headphones is, 'over the ear headphones.'
7. Motorola Pulse 3 Max Headphones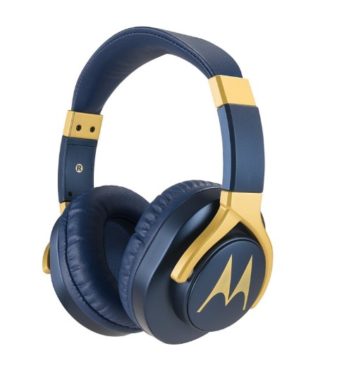 Super Classy Looks
Made with Perfection
Unique Colour combination
Trust of Motorola
High Quality music experience
Enjoy thumping bass
Noice cancellation support
Easy attend or reject call button
Next, in our list of best wireless headphones under 3000 comes the Motorola Pulse Bluetooth headphones which are much appealing in terms of looks and design. It has high quality audio and you can enjoy all your playlists on the go while you are going to the college or exercising. No need to look after those long headpohones  cables. It gives you an unmatcheable music experience and you can really feel the difference! Motorola is already famous for its superb gadgets. So, without wasting much time check out the discount deal on these headphones. Here you go:-
8.Philips SHB5500BK Wireless Bluetooth Headphones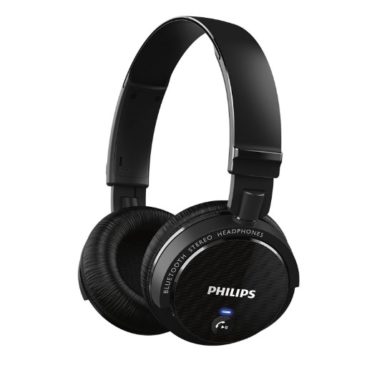 Adjustable Ear shells
Bluetooth stereo heapdhones
Over the ear style
Adorable design
Trusted brand
Superb sound quality
Extra bass
best budget headphones under 3000 
Next, in our list of top headphones under 3000 we come up to the Philips SHB5500BK Wireless Bluetooth Headphones. They have ultra cool features and gives you the best music experience. The best budget headphones under 3000 only. They have adorable design and looks. Talking about the sound quality, it is upto the mark and will not let you down. Philips believe in producing best in class gadgets and this headphones is one of them. Bluetooth support makes it easy to connect with your smartphones and any other device.
9. boAt Rockerz 400 Headphones (Wireless )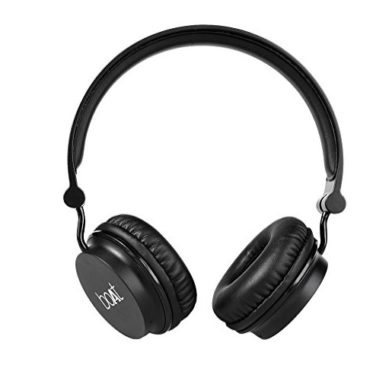 40 millimeter drivers

HD clarity sound with super bass

Supports all mobiles, laptop and other device

Built-in noise cancellation system

Wireless range is 10 m

Battery Life: 8 hours of playback and 100 hours standby

In Demand headphones
Best headphones for college students
boAt Rockerz 400 are one of the ultimate bluetooth wireless headphones under 2500. The extra bass with high quality is one of the main plus points of these headphones. It is easily foldable and can easily be kep in your college bad. The bluetooth support is awesome. The only thing that may not be upto the mark is the over the call audio quality, rest everything is fine. It also has a wire with it in case you wanna connect your mobile phone using the cable. It has good battery backup and can be used for long hours without charging.
10. 
JBL T450BT Pure Bass Wireless On-Ear Headphones with Mic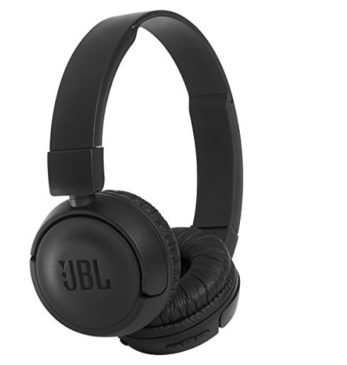 JBL pure bass sound

11-hour battery life

Call and music controls on ear cup

Flat-foldable, lightweight and comfortable

Bluetooth 4.0
Next, in our list of top wireless headphones under 3000 rupees comes the JBL T450BT Pure Bass bluetooth headphones which are made with perfection. Overall the features and specs are awesome and the looks are also amazing. It has pure bass sound and a good battery life. You can easily attend calls and reject them with a single button. Fold them when you don't wanna use them. Bluetooth feature helps you to connect your android smartphones or iOS device to the headphones easily. The cushion pad makes it more comfortable. So, make your workout music playlist and start enjoying it.
So, these were the 10 best wireless headphones under 3000 Hope you like the list. You can buy them from the link given below each headphone's description and get upto 45% off on your purchase. So, what are you waiting for? And don't forget to tell us which one do you like the most and why? Stay tuned with TECHADVISES