Google has officially announced its new android version 9.0. Google has officially named it as Android Pie. It was already in trend that Google will name the new android version Android P. But the official name is a lil' bit different from the one expected. The new android version 9.0, Android Pie has some cool features added to it. Though the latest android 9.0 has been officially announced on Monday but the update will be presently available for Google Pixel mobile phones only. Later on it will be announced for other smartphones also. It is said that the android Pie update will be available in other Android smartphones by the end of the year. Android Pie has introduced superb changes in the UI, AI of the smartphones, shortcuts and easy access menu. Exciting new features have been introduced in the latest android version 9.0 but let us check out some top Android 9.0 features.
Features of Latest Android Version 9.0 | Android Pie
Below we have listed some of the best Android 9.0 features
Android Pie Navigation Changes
Android Pie 9.0 has come up with changes in the existing navigation system on the android smartphones. Earlier there used to be a back button, a home button and a fix button to swipe between windows. Now the latest android update version 9.0 has it that now it will have only one single clear home button. If you wish to change apps or switch between opened applications in background you can simply swipe on the screen. This feature has been inspired from the Apple iPhone X. This is one of the best feature of Android Pie 9.0. Google has tried to make the UI of android smartphones as simple as it can be. Google loves simplicity. The best thing is when you swipe for apps, you can access recently opened apps and also you will notice 5 predicted apps based on your preference and usage of the smartphones. This is going to save your time to manually open your most used apps. You can easily swipe between the apps you have recently opened.
Adaptive Battery Life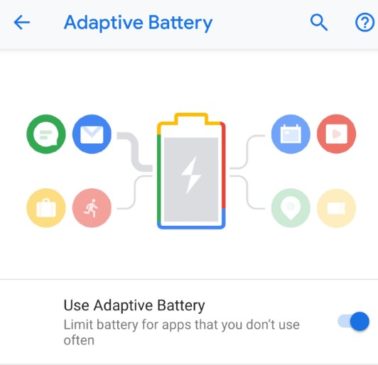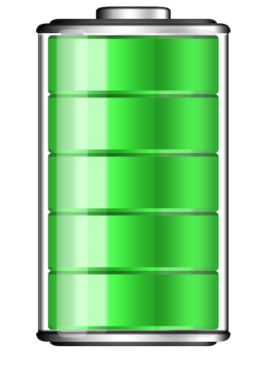 Now we introduce you to one of the best Android 9.0 features. Google has introduced the new adaptive battery life feature in the Android version 9.0. Android Pie will adapt the battery according to your app usage. It will keep a check on what apps are mostly used by the user and will prioritize accordingly. It will analyze your apps usage and behaviour. The best feature of Android Pie 9.0 version is that the adaptive battery feature will reduce CPU usage by 25-28% and a person can use his smartphone for longer time than before. Isn't that amazing?
Volume Toggle and Screen Rotation Changes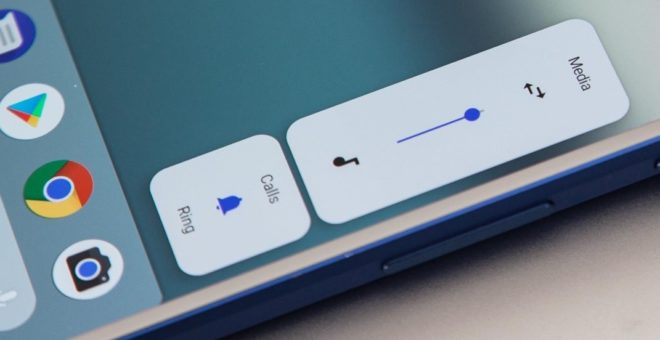 A new feature or you can say change has come up in the Android 9.0 Pie. Earlier the volume screen toggle appeared on the top. Now it has taken a new position. Now when you adjust volume or press the volume button it will appear on the top right position and you can toggle the volume up and down from the screen. Google must have thought that adjusting the volume toggle screen icon with the physical volume button will be a good thing.
The new features in Android Pie 9.0 also have done changes in the screen rotation feature. Now when you rotate the screen a pop up will appear and you can select it to do the screen rotation. You don't need to manually adjust it again and again from the settings.
Also Check: How To Use Psiphon 3 on Android or Windows OS
Adaptive Auto Brightness
The previous Auto Brightness adjustment feature was not up to the mark. Sometimes it adjusted well but sometimes it could not identify the required brightness according to the requirement of the users. So now it will adapt itself according to the users need and sorrounding. Earlier you needed to manually adjust it according to your use but now the new adaptive brightness feature of latest Android Pie version 9.0 will reduce the manually brightness by about 45-49%. This feature is working fine when tested on the Google Android Pixel 2 Smartphones.
App Prediction
Google is now making use of Artificial intelligence to know which apps are used by you and now a drawer will appear on the screen which will show top 5 most used apps of the users. You can select and access any app from them. This App prediction feature will save a lot of time. So, this was one of the top Android 9.0 features.
Also see    Download GB WhatsApp MOD 6.4 APK
Digital Well being Dashboard
The exciting feature of Android Pie 9.0 is that it will have a Digital well being dashboard which will show for how long you have been using your smartphone. It will also show time wise list of apps usage. It will alert  your routine so that you don't get addicted to your android smartphone. It is like a fitness app which alerts you to limit digital technology usage for sometime in a day. You can also switch on the Do not Disturb feature which disables all the notification alerts for sometime. You can relax in that time period.
So, these were the top Android Pie features. Though, these Android 9.0 features are presently available in Google Pixel 2 smartphones but soon they will come up in other smartphones too. Stay tuned with Techadvises.