What is GBWhatsApp
WhatsApp, hardly there will be any person who will say I never heard about it or used it on my phone. Almost everybody has a Smartphone has this wonderful Chat Messenger on their phones. A lot of Chat Messengers came to replace the WhatsApp Apk but WhatsApp has its own value and it has become the most popular and widely used Chat Application. We have talked a lot about WhatsApp latest version downloads in our previous posts. You can also check our amazing articles on 12 Whatsapp Hacks and Tricks and 10 Unknown Whatsapp Facts But today we are not going to discuss WhatsApp app or Whatsapp for PC download or so. We will talk about the modded version of WhatsApp: GBWhatsApp apk. 
GBWhatsApp is the modded version of the Official WhatsApp Messenger which has more features and things than any other WhatsApp Clones. It lets you do more things which you can not do in the Official WhatsApp apk. Using the GBWhatsApp latest version, you can clone your Whatsapp accounts and can have 2 WhatsApp Account on same Phone. Yes, you heard it right!! The GBWhatsApp old version or latest version helps you enjoy 2
Whatsapp accounts on the single mobile phone. You can use different SIMs for each contact if you have a dual SIM mobile phone. You can also sign with your old WhatsApp Account and the best part about the GBWhatsApp app is that you do not need to root your android mobile phone to use GBWhatsApp. The GBWhatsApp has been officially developed by Ralfanse and till now it is the top and best alternative for WhatsApp messenger.
Also Check: How To Send Your Present Location to Your Friends using WhatsApp
Features of GBWhatsApp APK (Latest/old version)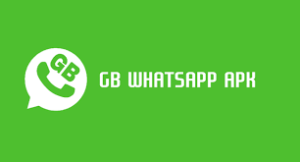 There are a lot of advantages and features of GBWhatsApp APK (older version/latest version) over the Official WhatsApp APK that we generally use daily. The Official WhatsApp APK that we use to chat with our friends has some limitation and its own policies. GBWhatsApp provides you more features and freedom beyond the original Whatsapp Chat application.
You can use 2/dual WhatsApp Account on one Android device. This is the best when you want to keep 2 Whatsapp accounts on single mobile phone. You can keep one for official work./chats and the other one to chat with your friends, relatives etc.
You Do not need to Root your Android Phone to use GBWhatsApp mod version of WhatsApp on your mobile phones. This is the best option for those who don't prefer rooting their Android devices.
 You can very smartly hide your blue ticks of chats, Last Seen of        WhatsApp Messenger. This way you can read WhatsApp messages secretly without letting the other person know this thing. Isn't that so cool ?? 🙂 🙂  Now you can make use of this cool Whatsapp trick.
WhatsApp allows you to broadcast your messages to only 250         people but GBWhatsApp latest version/old version lets you send your broadcast messages to 600 people. Like That Feature?? I know you did  🙂
You can send 90 images via GBWhatsApp latest version 5.80/5.20  or old version GBWhatsApp 2016. Official WhatsApp apk allows you to send only 10 images at a single time. So, that's a good news/ Isn't it?
You can send audio clips of size 90-100 MB instead of just 16MB.
GBWhatsApp apk lets you copy your friends status by just clicking once in no time. So, now you can easily copy your friend's Status.
GBWhatsApp old version/latest version 5.80 also allows you to Zoom your Profile picture.
GBWhatsApp has its own Themes collection from which you can apply the desired theme for your WhatsApp Application.
DOWNLOAD GBWhatsApp Latest version 5.80/ GBWhatsApp Version 6.40
Here you can download the GBWhatsApp latest version for your Android mobile Phone.
GBWhatsApp latest version 5.80
GBWhatsApp version 5.20
GBWhatsApp old version
GBWhatsApp Plus
This was all about the GBWhatsApp apk latest version 5.80 and the GBWhatsApp old version. We discussed all the features of GBWhatsApp mod version of Official WhatsApp Messenger. You can Download and Install the GBWhatsApp 2017/2016 for the Android mobile phone via the Download GBWhatsApp Link above.  We have also added the link to download GBWhatsApp version 6.40. This was Deepak Kumar here. Don't forget to share the article and your thoughts in the comments below !! Stay in Touch to get more such stuff.