Amazing WhatsApp Tricks and Features
WhatsApp Tricks and Hacks:  A recent study proves that an average student in India spends more time on her/his phone, or particularly on WhatsApp than talking to people in real life. With the rapid growth in its technology and growing popularity, it wouldn't be unseemly to say that WhatsApp is taking over the world in a storm.But even after spending most of their times using this wonderful mobile app, they're some hidden WhatsApp features/WhatsApp Tricks and Cheats most people may still not be aware of. In this article we provide you with a list of such few features that you may still not be aware of, go on and see how many of these you already knew. These 12 WhatsApp Tricks and Hacks are Really Superb and I hope you Will love them for sure !!!
In This Post:
WhatsApp Hidden Features
WhatsApp Tricks
WhatsApp Hacks
Whatsapp Cheats 
How to Lock Your WhatsApp
How to Spy on  Someone's Whatsapp
How to Recover deleted Whatsapp messages
Whatsapp Font Tricks
And Much more ……… 
12 Superb WhatsApp Tricks and Hacks That You Don't Know
Now we will show you the 12 Interesting WhatsApp Tricks and Hacks That you must not be knowing. We hope you will love these 11 WhatsApp Tricks and Cheats. Have a look. Explore the amazing whatsapp hidden features.
Are You Ready??
1-
WhatsApp Tricks#1:
Read Whatsapp Messages Without The Sender Finding It Out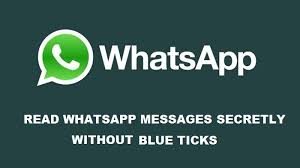 Okay, so this is probably gonna be your favorite if you didn't already know about this WhatsApp Tricks.
1-Turn on the Flight mode on your phone.
2-Read the WhatsApp message
3-Then just turn off the flight mode
No, blue ticks will appear and the sender will never know you read them messages.
So, this was one of the amazing WhatsApp Tricks and Hacks.
Also Check: 10 Amazing Things About WhatsApp That You Are Unaware Of
Also Check: How to Track Your Friend's Location
2-WhatsApp Tricks#2:  The hidden mic feature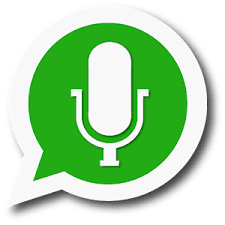 We move on to second of our WhatsApp Tricks. Now you may already be aware of the mic feature at the right corner of your WhatsApp chat window  to send voice messages but, what you may not know is that there's a hidden mic feature at the corner of your WhatsApp keyboard that helps you text a little easily ,you can just recite what you want to text and it types the whole thing.
3-

WhatsApp Tricks#3:  Spy On Someone Else's Whatsapp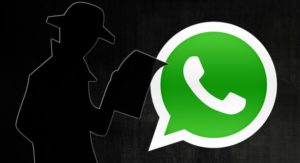 We reach the third of all the WhatsApp Tricks. Follow this step by step guide to replicate someone'sWhatsAppp.
1- Borrow your friend's' android phone which you want to spy for just one minute.
2-Go to settings —> About phone —> Status—> Wifi Mac Address
3-Note down the mac address. Keep the phone for few more minutes. we still need it.
4-Now take your phone and uninstall WhatsApp.
Change your Mac id to your friend's one by spoofing mac.
5-Now Download and install WhatsApp on your phone. Whatsapp will send the verification code to your friend's phone.
6-verify your downloaded WhatsApp by the verification code sent to your friend's phone.
You have installed an exact replica of your friend's Whatsapp. Now whatever he or she will do, you can track it with your phone. Useful for parents and lover but not for illegal purpose.
4-
WhatsApp Tricks#4:  
Lock Your Whatsapp With A PIN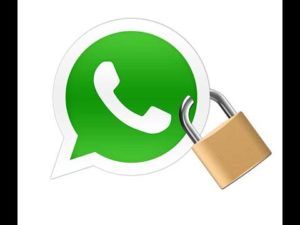 Wanna Know how to Lock Your Whatsapp?? Though This is not an inbuilt feature, it definitely can be your life saver sometimes. An app named  lock for WhatsApp is the best we could find for the same, you can easily find it on Google PlayStore or Apple app store
5-

WhatsApp Tricks#5:  Recover Your Deleted Messages On Whatsapp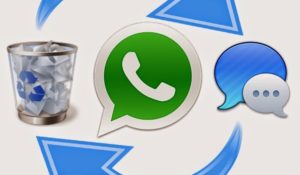 This can be very useful out of all the WhatsApp Tricks!!
1- Connect your mobile to your PC via USB cable.
2-Go to folder named Whatsapp/Databases
3- you'll find two stores there named msg store-yyyy..dd..db.crypt and msgstore.db.crypt
4- msgstore-yyyy..dd..db.crypt file contains all the messages sent or received in last 7 days.
Open it with notepad or WordPad to view and read messages.
Aren't these WhatsApp Tricks Cool ???
6-WhatsApp Tricks#6:  Use Multiple Whatsapp Account On Same Phone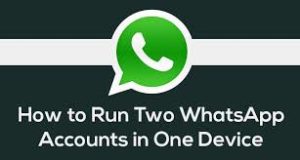 Time for next WhatsApp Tricks and Cheats
Have you ever fancied running WhatsApp with two different number in the same phone? If yes ,you're gonna love this app called Parallel Space that you can easily find in the app store.
1-Download and install Parallel Space app from
Google Play on your phone
2-Add accounts over it and run more than one Whatsapp account via it.
7-WhatsApp Tricks#7:  Create Shortcuts For Frequently Contacted Friends
From our list of 12 WhatsApp Tricks, we now come to this one. You can make a WhatsApp shortcut for any of your contacts and place it on your home screen for quick and easy access.
1-Just keep the contact pressed for few seconds and a pop-up menu will appear.
2-In it Choose Add Conversation Shortcut.
3- Your shortcut will get created.
8-WhatsApp Tricks#8:  Change Phone Number Keeping The Same Account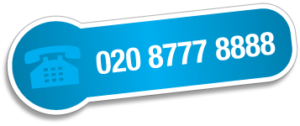 Changing your mobile number is already a big hassle, spreading it to everyone, changing all contact details from all the apps and accounts, this all is a nightmare. WhatsApp however, made things a bit easier for you. WhatsApp provides you with a setting to change your number hence taking half the burden off your shoulders.
1- Go to account >change number
2- Type in the new number and voila!
9-WhatsApp Tricks#9:  Select A Custom Notification For A Particular Group
1-Keep a group icon pressed for few seconds for the menu to appear.
2- Now, click on group info
3-Now, choose custom notifications
4-Now, check option saying use custom notifications
5-Now, click on notification tone and select your favorite notification tone for your favorite group.
10-WhatsApp Tricks#10:  Now Send Bold, Italics Or Strikethrough Text In Whatsapp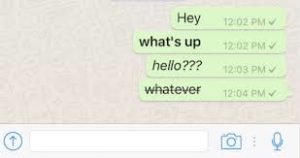 1- For Sending a Bold Text just add an asterisk (*) before and after the text. For example *Hi*
2-For sending an italics Text just add an Underscore (_) before and after the text . For example _Hi_
3-For sending a strikethrough text Just add tilde (~) before and after the text. For example ~Hi~
11-

WhatsApp Tricks#11:   Now,  Send Your Message In New Font In Whatsapp
To type a message in a new font just enclose your text with three grave accent keys (`)on both sides.like this- "`new font"`.The grave accent key (`) can be found just beside the tilde (~) key on your keyboard.
Also See: How to Track Unknown Calls and Know the Caller Details
Also see:  How to Know Who Spy on Your Whatsapp
12-WhatsApp Tricks#12:  Send gifs through WhatsApp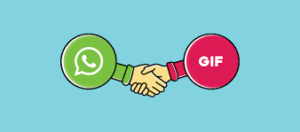 1- Go to the emoji section in your WhatsApp
2- At the bottom, just beside the emoji icon there would be a gif icon
3-There, type and search for any GIF and send it.
So , here ends our list of 12 Amazing WhatsApp Tricks and Hacks. Hope you like these WhatsApp Tricks and Cheats. So, what are you waiting? Apply these Interesting WhatsApp Tricks and Hacks on your WhatsApp and Have Fun!! This was Farheen Siddiqui here, to talk about some Very cool WhatsApp Tricks, Hacks and Cheats that I found worth sharing. I shall come with some more super exciting and Interesting Mobile and PC Tricks. Stay in touch and don't forget to Share and Comment.