Top Kodi Alternatives 
Are you aware of Kodi? Well, if you are aware of Kodi and know its usage and looking for its alternative then you are at right place. In this guide, I am enlisting best Kodi Alternatives that you must try. But in case if you are a regular reader of our blog and not aware about Kodi and its usage then you don't have to worry. Before proceeding further about Kodi Alternatives let me give you a brief description about Kodi.
Kodi is a free and open source software which let you stream media and its available on several operating systems or we can say almost on all operating systems. Kodi is most pretty and popular media player software.
You might have many reasons for that you are looking for its alternatives. But the main reason behind users looking Kodi
Alternatives are that most popular add-ons for various streaming services are being banned and they are being shut down due to some legal issues. But it does not mean that kodi is not useful now and using kodi media center software is not illegal.  It depends on user that how user use it. and you can install Kodi On Roku. add-ons are being banned because people are selling Fully Loaded Kodi boxes with third party koid add-ons and that is illegal.
Now lets proceed and know about Best Kodi Alternatives .
5 Best kodi Alternatives
Now we will show you the Top 5 Kodi Alternatives for You. Have a look at them one by one.
Plex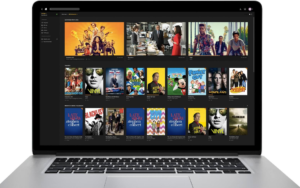 Plex is one of the best kodi alternatives that you must try if you are looking for kodi alternatives. Plex is available in free and paid both versions. For sure, paid version has more features in compare of free version but still, you can free version of it. Plex has client-server architecture by which user can stream locally stored digital media on devices more than one over the network and this feature make Plex a great kodi alternative. Also, you get a home theater software application in Plex, by using that you view or manage your media library through a user interface. As Kodi has various add-ons, Plex has a huge collection of channels which makes Plex very similar to kodi.
Also Check: PlayBox App For Android and PC
Also Check: Vidmate App, an amazing video Streaming app
Emby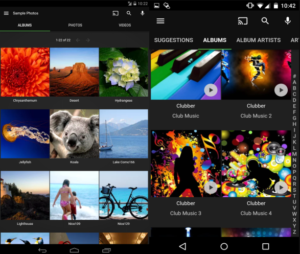 If you like using Plex because of its media streaming approach but dont like its fact that it comprises proprietary software components, then you may go with Emby open source software. Emby is also built on client-server architecture. Also you get a bit of live TV functionality and also let you manage DVR recordings. But emby has some unique features like parental controls, and web based tools to edit media data, search subtitles and many more. Emby is available for many plateform like windows, Mac OS X, Linux (Desktop); iOS, Android, Windows Phone (Mobile), Android TV, Roku, Chromecast, Xbox, Samsung Smart TV and others.
Stremio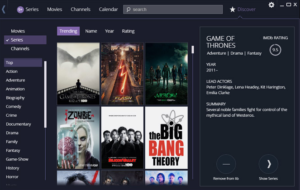 If you are not comfortable with above given two Kodi Alternatives then you can try Stremio. Stremio is a media center which allow you to watch movies, series, YouTube channels instantly. You can watch videos in HD, with subtitles and you can cast any file to TV through DLNA, chromecast, apple tv in one click. Also you get notification about new episodes/movies. Stremio is available for most of devices and operating systems. Also you can sync your media library on on all of the devices. It also properly arrange your data on each device by Linvo database feature. You need to make account on stremio to stream on it which is not a big deal.
MediaPortal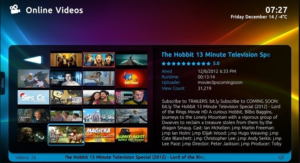 MediaPortal let you transform your PC into a whole complete media solution. MediaPortal runs on basic hardware which connects directly to your TV and displays your TV Series, Movies, Photos and Music . Mediaportal has a awesome feature named Digital Video Recording (DVR) by which you can watch record and schedule live TV. Also MediaPortal have robust support for a wide range of TV tuner cards. Also this media player software has a quite of few plugins. Basically MediaPortal very similar to Kodi because it designed on the basis of Kodi. But this software is available only for windows operating system.
https://www.team-mediaportal.com/
Terrarium TV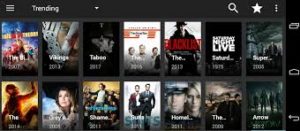 If you are an android user and looking for best kodi alternative to stream your favorite TV shows and movies then terrarium is best option for which you can go. In this application you can watch and download TV shows and movies easily and all the content available is in various quality including full HD. Terrarium TV app is free of cost. This app is more secure in terms of privacy because all the videos are streamed from google drive or google video. Also you get some information about the content which let you decide to get an idea about content.
Also Check: VLC media Player app Latest version for Mobiles, Free Download 
Also check: Amazon Prime Video Apk for Watching Videos and Movies
Conclusion.
Undoubtedly kodi is best media player software but if you don't want to use kodi due to any reason then you can use these Best Kodi Alternatives. Let us know in the comment section which kodi alternative impressed you more.