Smartphones are an integral part of our life and no matter how much we curse it, we often end up scrolling in our smartphones. There are numerous possibilities with a Smartphone and some of them you can't even imagine. Apart from being calling device, camera, a camcorder, recorder, alarm clock, and a web browsing device, it can also act as a remote control, a navigation device, torchlight and much more. Out of those numerous possibilities, one such use possible is that you can use it as a spy phone. A spy phone can help you to serve many purposes, for example, you can locate a device remotely without the user of the device being known. You can get the SMS or call lists from that device and much more things with it. Let us take a look at some other features of these type of apps.
Get call log history
When you install the app on the target phone you will be able to see the call log history of that device without the target device owner being known about it. The app works invisibly so that if that user does not check his phone deeply or formats it at regular interval then the user will never know about the app and its activities.
Track phone location
You can also use these apps to locate a device from anywhere. It is not always easy to track the location of a device unless and until you are a millionaire or you are a hacker. But in this case, you don't have to be any one of them as you can easily track a phone location with spy phone app.
Track SMS
These apps also help you to track the SMS you have that has been sent from the target phone or received to the target phone. A lot of information can be passed on through SMS and hence SMS can sometimes tell a lot about you.  These SMS that are exchanged from the target phone can be accessed by you easily from the app or a web account.
Tracking Whatsapp, Facebook, Snap chat and other messages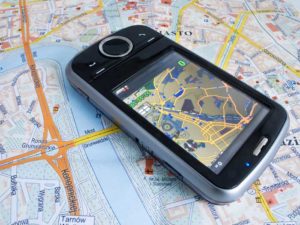 With these types of apps, you can also track out the messages that a user is exchanging on Whatsapp, Facebook, snap chat and others. Not only you can recover the text messages but you can also get the whole conversation out of the chats including pics and videos. You can also check the phone internet history of the target person. The spy phone app tracks out the web browser history of the target phone and lets you access the whole history.
Other features of the app
The other features of these types of the app include detecting sim card change, track to do list, save contacts, track camera or record calls. When you use the app in a target phone then you can do the above-mentioned things easily. The best among the other features is the call recording feature which lets you record and listens to every call. There is one more specialty of the app that is the stealth mode. When you install the app on a user's smartphone, then the app runs in a stealth mode. So it is sometimes impossible to detect it.
Conclusion
The spy thing is going on for years now and we may never know about it unless the recent trends in spy movies. These things are going on in the background for years now. The major difference between now and back then is that you can now at least use it personally. All you have to do is buy yourself a smartphone and buy a hover watch app and start spying.