Skillinfinity: A Family of  Bloggers
Skillinfinity is a popular Platform for bloggers and social influencers out there. It is now a family of around 500+ bloggers of various niches like Tech, Career, Fashion and Lifestyle, Entertainment, blogging niche etc. It is the perfect platform for bloggers to showcase their blogs and their Blogging talent to the world. It gives you the opportunity to be a part of the Indian Blogging Community.
Blogging has become very competitive nowadays. Gone are those days when ranking a keyword or article was much easy as compared to the present time. Bloggers know it well, Am I right? haha. Blogging is not easy in the beginning phase. You need to do a lot of sacrifices if you want to come up as a successful blogger. And the problem is mainly with the newbie bloggers.
I agree that blogging industry is very lucrative and attract a lot of youngsters. It is nowadays more than a hobby thing. I myself earn a very good amount from Sponsored posts, Advertising of top brands, Content writing and yes Google Adsense. But the newbie bloggers face a lot of problems as there is no one to give them correct guidance. Blogging is something which is not being taught in your school or college and  I don't see it being added to colleges or school's syllabus in the next 2-3 years. So, if you are a newbie blogger you really need a person to guide you. But the practical thing is why would one guide you and teach you his skills, take out time for you. So, here Skillinfinity comes to your rescue.
Skillinfinity has a lot of opportunities waiting for both new bloggers as well as for those who are consistent in blogging. You just need to register your blog on the platform by filling some details of your blog. The main details that you need to fill are your blog URL, Tagline, description of your blog, etc
Must Read:   How to Add a Live chat system to my Blog
What All You will get on Skillinfinity Platform
Connect with Bloggers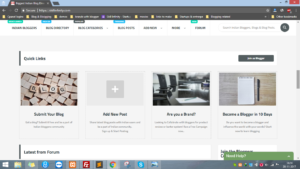 Skillinfinity is the right place if you want to connect with the top as well as newbie bloggers of the Indian Blogging Community. There are around 500 + bloggers from the various niche on Skillinfinity. you can not connect with so many bloggers somewhere else. The Platform is beautifully built and has a very simple navigation. All the things are very clear and proper menu is provided. You can check the links and proceed. There is Blog directory and Blog categories option on the left side of the website.
Some of the niches of the Platform are;
Tech niche
Education
Blogging
Lifestyle
Travel
Makeup and Beauty
Food etc.
Exposure to your blogs
Skillinfinity gives your blog the perfect exposure you are looking for. There are 500+ blogger and top brands on the Skillinfinity Platform who are looking for the blogger for their campaign. In terms of traffic also the platform is very good as you can get good traffic from the platform. You can easily share all your latest blog posts 0n the platform by clicking on the Add Blog posts option. There is an option to review blogs and blog posts, your social media profile of Instagram, Facebook and Twitter get linked with your blog profile on Skillinfinity which makes it easier for brands and like-minded people to reach to you.
Also See: Why Blogging is Better than a Regular Job
Stay updated in your niche
People keep sharing their latest posts on the Skillinfinity Platform. You can stay updated with your niche as well as with other niches. you can read other blogs and can take an idea about what is popular in that niche and what others are doing. You can send a direct message to the blogger of the same niche.
Get Sponsored Paid posts opportunities
Everyone loves to make money. If you are a newbie blogger then you don't have the proper network so that you keep getting paid posts and advertising requests from top brands. Though I myself keep getting a lot of requests from top brands for different blogs of mine but after joining Skillinfinity I have got some more offers from Pokerbaazi website etc So, what are you waiting for? Advertisers and top brand campaigns are being run on a regular basis. You just need to apply for the campaign.
The Man behind Skillinfinity- RAHUL GUPTA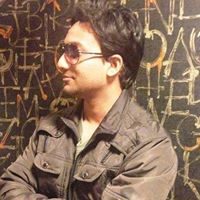 Rahul Gupta is a Self-taught programmer, enthusiastic video gamer. He also loves to watch WWE in his free time. He is good at coding and the platform is maintained by him alone. Isn't that great? One man, handling so many things. Well, it's all about PASSION !!