Why Blogging is better than 9 to 5 Job
Many of you maybe a newbie Blogger. Different Bloggers have different reasons to enter the field of Blogging. Some are really passionate about Blogging. Some may have the love for writing. Few blog as a hobby. But mostly people enter the field of Blogging after seeing the huge amounts of money earned by some Top popular bloggers. But Blogging just for money will not take you a l0ng way!! You really need to have something other than money in Blogging that will keep you motivated for Blogging in the long run!! In this post, we will discuss 5 Top Reasons Why Reasons Why Blogging is better than your job. We have anlaysed and summed up these 5 reasons why Reasons Why Blogging is better than a job. Have a look below:-
Also check:  5 Reasons Why Some people fail in blogging
Also check: Top 10 Advantages of Blogging and Why You need to Blog
Blogging is Much Better than a Regular Job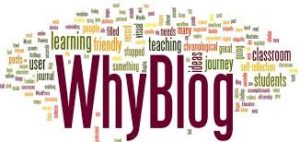 I have analysed and found these 5 Top Reasons Why Blogging is better than 9 to 5 Job. You may have different opinions but I found these 5 things which or the reasons Reasons Why Blogging is better than regular job.
1. You can Earn As Much As You Want ( Control is in your own Hands:)  )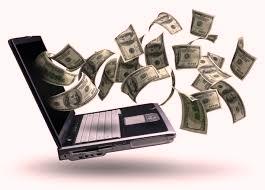 The first out of the 5 Top Reasons Why Blogging is better than a job is that you can earn as much you want. In your job you get a fixed salary and if you want an increase in your salary then you may have to wait for some years for your promotion. Or you need to do some extra project or an assignment than your assigned task. There are many things that you need to work upon in your office to have your earnings increased. Sometimes you may need to beg your boss or seniors for your salary hike.  And many of you might not like that begging kinda thing. I know many of you are my kinda 🙂 🙂 But in  blogging things are different. You can earn as much as you  want to earn. The control is in your hands. It all depends on how much you work and how you manage your blog. Your earnings increase as you blog more and more.
You can add more and more people to work for you and this will increase your earning from blog. Nobody can stop you from doing so and expanding your earning.
2.Working Comfort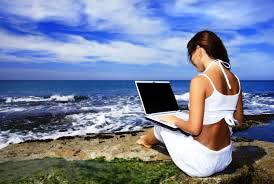 The second out of the 5 Top Reasons Why Blogging is better than a job is the working comfort in Blogging. You can work anywhere and anytime you want. You are your own boss. You can work from the comfort of your home. And let me tell you I myself work from home. And I stop whenever I feel like and listen to music, walk out or do some other work a d them start again when I want. You can go out in a CCD or a park and can work there too. You are at your friend's house. You can write your blog there also. Blogging can be done at any place of your comfort. Just keep your  laptop with you and keep blogging. You don't have to wait for a particular place to blog. Though some people prefer to keep a separate office for blogging as tey want a proper place where they can concentrate on their work. You just need to have your laptop with you and your internet. And you also know that you don't get this freedom in a job.
3.Blogging never feels Boring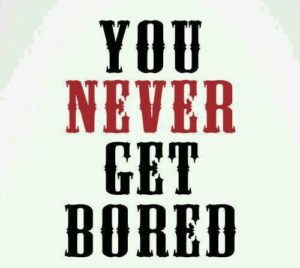 The  third reason out of the 5 Top Reasons Why Blogging is better than a regular office job is that you will never get bored up with Blogging. You may feel boring after working in the same office job after few years. You might not have new things to do in your job or any growth. You may have the same schedule in your job. You don't have something new to do. But this is not the case in Blogging.
Blogging brings new and exciting projects and things to work upon. You will never feel bored up with blogging as it has many skills and things to be learned and done. You may need to take up many tasks at the same time.
Writing posts for your blog
Make use of social media for your blog
Also see: Why do we need SEO to grow a website or blog
Meeting new people
You keep on learning new skills as your blog grows.
Reading interesting articles
4. You get the chance to meet nice like minded people
The fourth reason out of the 5 Top Reasons Why Blogging is better than a job is that you meet like minded people. You will get to meet new people who love the same work.as you do. You meet new people a d get to learn new things from them. If you are passionate for your work, you will meet more passionate people in Blogging. This is the best part of blogging. The More you connect with outer world the more you grow. You need expert bloggers and people who love blogging. Learn from their experience. You will stay motivated and dedicated. Let us move on to the last but not the least out of the 5 Top Reasons Why Blogging is better than a 9 to 5 office Job.
5. Blogging has a lot of ways through which you can earn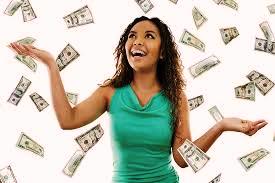 Are you a blogger? What do you think about Blogging. Many of the newbie bloggers think that they will just need to writer articles and they can earn from that only. But things are different. If you analyze the field of Blogging properly then you will come to know about the various sources and Best ways through which we can earn from Blogging. Some of you might be aware of the ways you can earn from Blogging. But those who don't know the ways through which you can earn from Blogging, need not worry as I am here to help them.
Also see: Top 5 Affiliate Marketing Networks you Must Join
Earn from Google Adsense program and earn a pretty income using best ad placements etc.
Design websites for other bloggers
Join the Amazon Associates programme. 
You can work and sell your blogs on Flippa or any other website selling place.
So these were the Best ways through which we can earn from Blogging. This was all about the 5 Top Reasons Why Blogging is better than a Regular Job. We discussed the 5 Top Reasons Why Blogging is better than a 9 to 5 Job in an office.This was Deepak Kumar here. Don't Forget To Share This with your friends and groups if you like this 🙂 🙂