Samsung Galaxy S8 64GB, 5.8  inches Display Launch News
Samsung Galaxy S8 64GB:   On march 29, finally Samsung's much awaited model- Samsung Galaxy S8 64GB has finally been launched into the market. Priced at around Rupees 55,538, the phone comes with 5.8 inch screen display and inbuilt memory of 64 GB. It has got 8mp front camera and back camera of 12 mp. The Samsung S8Plus however comes around at the price of 62,585 and has 6.2 inch screen.
However Samsung Galaxy S8 64GB has to actually meet the hopes of the people especially when the last time it had launched Galaxy Note7 models but suffered a huge loss due to the explosion fiasco scandle. This time too, Samsung Galaxy S8 64GB too has to face fierce competition in the market especially when the iPhone's next model is around the corner in the market and when last times,  its model has suffered such huge loss.
Also see:  Apple iPhone 6/iPhone 7 at Best Price in India
Also see: Samsung Galaxy S7 at Lowest Price, Features & Specifications
Samsung Galaxy S8 64GB Price in India
Samsung Galaxy S8 64GB price in India – Buy here (Price list of Top e-commerce websites like Flipkart etc)
Samsung Galaxy S8 64GB price in India   AMAZON   Buy here
Samsung Galaxy S8 64GB price in India     FLIPKART   Buy here
Samsung Galaxy S8 64GB Features & Specs
The Samsung Galaxy S8 64GB also features Bixby a virtual assistant, which is supposed to Samsung's answer to Apple's Siri to bring a strong head in the competition. It is also water resistant and is capable of download speeds of up to 1GBps on mobile networks which comes as a superb distinct feature. There is also presence of features as facial recognition, fingerprint recognition at place. There is thankfully a headphone jack unlike Apple's new model which gives it an edge over the latest iPhone model.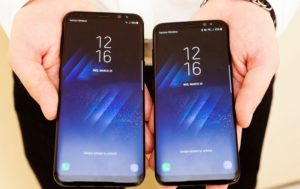 Talking about the launch and other issues,  Samsung's mobile chief, D.J. Koh admitted that it has been "a challenging year for Samsung" and they have learnt from their mistakes definitely and have tried to come back stronger.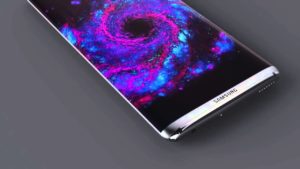 The Samsung S8 and S8 Plus will herald the marking of "new beginnings" and the focus will remain on providing "products that one can trust", said the chief.
He also spoke about strategic partnership with Google and how it has been invaluable in the journey.
Also check : Android phones under 20000 Rupees in India, Best Offers
Also check:  Best Top 5 smartphones under 15000 Rupees(Mobiles under your budget)
Time will tell that if Samsung Galaxy S8 64GB will bring redemption or not. Will it be able to stand out this time unlike the last. However, there is a major backlash still expected from the users as it has been only six months of the Note 7 explosion fiasco. So the doubts are still floating in the air about Samsung Galaxy S8 64GB.
Also Check:  Hands-on Samsung Galaxy S8 Plus with User Reviews
Investors are still concerned over the arrest of Samsung Group's Chief Jay Y. Lee's on bribery charges and may wait to see how the new smartphone pans out. So now only time will tell if this time the Samsung can survive in the market or not.
So , this was all about the Samsung Galaxy S8 64GB mobile features. You got to know about the Samsung Galaxy S8 64GB Specifications. We also showed you the Samsung Galaxy S8 64GB price in India. You can Buy Samsung Galaxy S8 64GB mobile from any of the above mentioned e-commerce sites. This was Manavta Kaundinya here to talk on the Samsung Galaxy S8 64GB price India, features and Specifications. Don't forget to share my article with your friends and groups if you like it!! 🙂