Grammarly: Best Free Online Grammar Checker & More
Grammarly is one of the best online Grammar checker and Spellings checker available on the internet. If you are a blogger or a content writer then you must be using it for writing error-free and grammatically correct articles. And if you are a newbie who has just now entered the field of Content writing or Blogging then it is one of the must-have tools. Grammarly is also a Plagiarism checker which lets you check whether your content is unique or not. It scans a large database of online content in a fraction of seconds to check the uniqueness of your article.
Grammarly is available in two versions: Grammarly Free version and the Grammarly premium version. Grammarly extension is available for free for the Google Chrome. you can add the Grammarly extension from the extension search in Google Chrome or from the official website of Grammarly Inc. About 10 millions of Chrome users are already using the Grammarly extension of a platform for their official work. They have confirmed that the Grammarly Platform saves their lot of time which they used to dedicate in correcting spelling and grammar mistakes. Read more about The World's Best Grammar Checker
Features of Grammarly Platform
Best Free Online Grammar Checker 
The best feature that the Grammarly offers is free checking of your grammar mistakes. Grammarly extension is available for free on Google Chrome. Just install the Google Chrome Grammarly extension and get rid of grammar mistakes and start writing content like Professionals. It checks al the grammar mistakes while you are writing. The Grammar mistakes appear in the red underline and you can resolve them by just clicking on the words with a red underline. It will show the correct word, phrase or sentence for the errors. You can choose from the corrections or can also choose to ignore it if you don' think it is really a mistake. It also shows the option to check more in Grammarly. You can choose that option to know more about your grammatical error in detail. You can also check punctuation mistakes in your content.
Also Check: Top 3 tools for Blogging that every blogger should buy
2. Free Spelling checker Tool
Grammarly is undoubtedly 0ne of the best Spelling checker tool. It is one of my favourite Writing tools and I personally use this Spelling checker tool whenever I write content for my blogs. I prefer the Google Chrome extension more than the Web version of Grammarly as it rectifies the spelling mistakes and grammatical errors on the go. Spelling mistakes create a bad impression on your readers and visitors. A content free of spelling mistakes looks more professional and obviously, the readers will prefer the one with no errors.
Also Check:  How to Get More Sponsored posts Offers for Blogs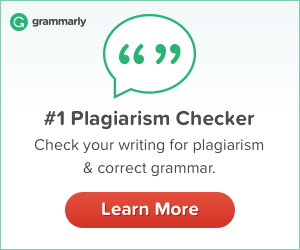 The Grammarly Platform offers you free plagiarism checking. You can add the content you want to scan for the plagiarism and you can check the uniqueness of the post. Isn't this amazing. This will make sure that your blog or website content does not suffer copyright issues or penalties from Google. You can also check whether your team of writers is giving fresh content or are they cheating on you by sending the same content to more than one people.
4. Saves a Lot Of Time
Grammarly saves a lot of time of yours which you may be giving to spelling and grammar mistakes correction. You can write your blog post or content in a flow and then resolve the errors with a single mouse click.
Grammarly Premium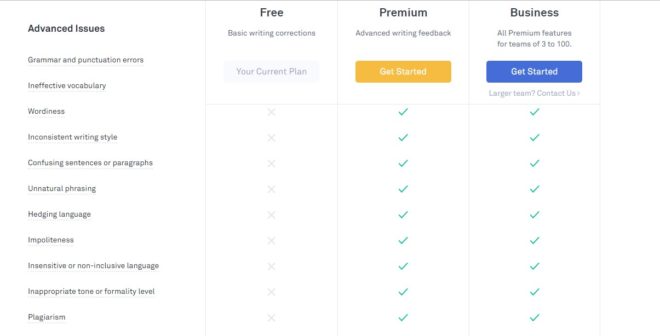 The Grammarly Premium version offers you the best writing experience as it has enhanced featured as compared to the free version of Grammarly Free version. The premium version of the Grammarly Platform offers you Word Choices, Punctuations in Complex or Compound Sentences. It gives you alert for Word Sentences and Incomplete sentences. You can also make sure that your content looks natural and the flow of content does not reduce. It also makes sure that your content matches the genres and choice of your audience. The Premium version definitely gives you more flexibility and makes your writing experience more Professional.
Grammarly will make your content excels from the other and if you are a blogger then you know the worth of the content. It is rightly said that Content is King and Grammarly ensures that your content is worth reading.
EARN WITH GRAMMARLY: $.20 PER REGISTRATION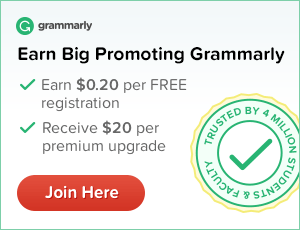 So, this was all about the Grammarly Free and Grammarly premium version. The World's Best Automated Proofreader
We are ourselves using Grammarly platform for our blogs and websites and I would recommend it to all the content creators and publishers. Hope you found the article useful. Stay tuned with Techadvises. Follow Techadvises on Facebook.