The Best Android Apps To Boost Your Phone Performance and Make it Faster
Best Android Apps To Boost Your Phone:   A new Android phone will impress you with its speed and how fast it runs the inbuilt features. But as you download the different apps that will make your phone even a better device for personal and professional use then that's when you start getting frustrated by how slow the apps are opening. While the first option for newbies would be to uninstall some of the apps; technology has made it easier to have tools that will not only declutter but also boost performance for both new and older phones.In this post, we will discuss Best Android Apps To Boost Your Phone Speed and how to make android phone run faster. After reading this you can learn how to speed up my android phone.
Here are the 11 Best Android apps to boost your phone performance These are the 11 Best Phone Boost Apps:-
List of 11 Best Android Apps To Boost Your Phone To make Performance Faster
⦁ DU Speed Booster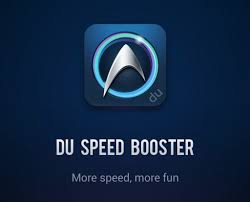 DU Speed Booster comes first on the list of 11 Best Android Apps To Boost Your Phone and for good reasons. It's an app that has so many useful features. When you download it for free, you get a one touch accelerator, antivirus, trash cleaner for removing the cache from apps, built-in internet speed test, junk file cleaning, app manager, privacy advisor and other extra but useful tools. The junk file cleaner removes any unnecessary files and frees up the internal phone space. It frees the RAM from any background activity, scans for malware and protects your phone from web viruses.
Also Check: The Best Entertainment App, Download PlayBox HD App for mobiles
Also Check:   Watch Your Favorite TV Shows, Movies on Showbox App|Download 
⦁ Android Assistant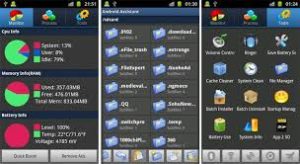 Second in our list of 11 Best Android Apps To Boost Your Phone comes Android assistant. This app has various features that will clean, boost, manage and monitor any Android device. You can use the monitor screen to view the status of your battery, CPU and how much memory including apps that are draining your charge. The quick boost utility and startup manager lets you automatically stop selected apps from running in the background which in turn frees up the phones resources. What's to love about this app is that it's free, easy to install and use.
⦁ SD Maid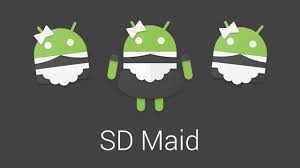 Next, comes SD Maid in the list of Best Android Apps To Boost Your Phone. SD Maid allows users to download a free version which has standard features for increasing Android system performance. The paid version does a deeper cleaning without requiring the need for installing any other features. The app gives a user individual tools such as AppCleaner and SystemCleaner that will remove any duplicate files. Using the CorpseFinder, you can clear any fragments of directories that were left behind by uninstalled apps. The Database tool releases any empty pages and speeds up the phone without causing any data loss.
⦁ CC Cleaner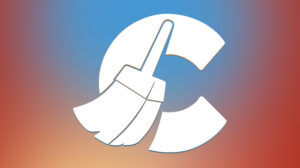 Welcome to the best android cleaner and optimizer. People who have been using this app to keep their PC or laptops in top performance can now get it for their Android devices. This handy multipurpose tool removes any junk files like cache, history and Clipboard items. It also has an option of removing old text messages in one go. You can also use it to uninstall any native apps that are causing your operating system to lag.
⦁ CPU Tuner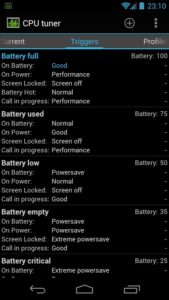 Now we have CPU Tuner in our list of Best Android Apps To Boost Your Phone. This Android app does the double function of increasing battery and processor performance. You can use the app to run only the basic and most important apps without incurring any sudden shutdown or lag of the phone. CPU Tuner helps you create a custom profile and configure settings that will boost the CPU and prevent quick battery drainage.
⦁ CM Speed Booster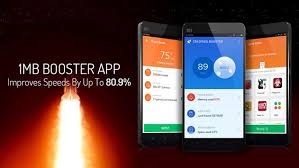 Next, in our list of Best Android Apps To Boost Your Phone comes CPU Speed Booster. If you are looking for a free app that will quickly clean and efficiently boost your phone performance, then CM Speed Booster is your ideal choice. It lets you configure your ideal booster that will quickly kill any apps, not in use. It's junk file cleaning tool works to permanently remove obsolete APKs, system cache and duplicate files such as photos, documents, videos, and songs. This app is free and frees up memory. This can also be called the best RAM booster for android.
Also Check: Best Fitness app from Google, Download Google Fit App
Also Check: Download BlueStacks App To run Apps on your Computer/Laptops
⦁ Greenify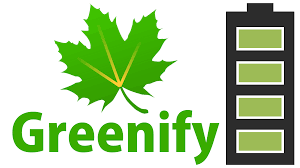 The simplicity and core boosting skills, make Greenify appealing and one of the best Android app. The app focuses mainly on enhancing the device's battery by stopping any apps that are running in the background and causing drainage of charge. Using the app, you can check any potential items that are draining the battery and stop them manually. While it boosts performance, the app needs full root access so that you can access any advanced features. This can also be said as the best phone booster apk.
⦁ 1Tap Cleaner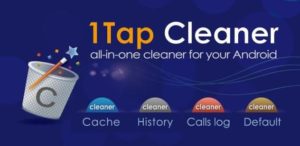 1Tap Cleaner also comes in the Best Android Apps To Boost Your Phone. 1Tap cleaner has both the free version which offers basic features and Pro version which gives the user more advanced tools. It has a history cleaner which provides a more private option for easy clearance of web search and history when you don't want anyone to see what you're surfing. Another useful feature is the Cache Cleaner which removes any files left by old apps and in turn provides more storage space. The found cache files will be listed according to size so that you can manually remove the ones you want. Using the app, you can view your Android storage space.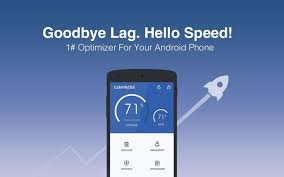 Just like its name, Clean Master is one of the well designed and best apps with many utilities that improve the phone's performance. It works to monitor the health of the device by displaying the battery information, current CPU usage and total available free memory as well as use a single application to boost performance. It comes with an antivirus that protects your device and makes it easier to uninstall as well as clear any unwanted apps and files. You can use the app to lock your favorite apps, customize phones features that you want as well as boost games performance and charge up time.
⦁ 3C Toolbox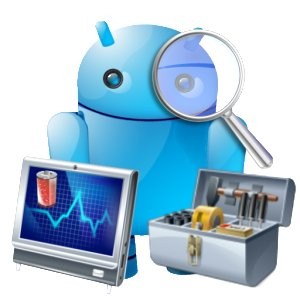 3C Toolbox is an Android app that uses rooting to enhance a device performance. Rooting is ideal for old phones as it can render the new phones warranty invalid. However, for those using old phones this app is the best for cleaning and boosting. Apart from optimizing it also protects against any malware.
⦁ SD Speed Increase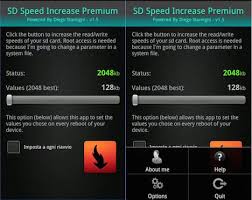 If you tend to store your android apps, games and other important files on your SD card, then this free app can help boost its performance. It has a simple interface that needs root access to increase the read or write speed. It also boosts speed of file transfer of the SD card and you can use a slider to customize the size of cache you want to increase.
Download SD Speed Increase
As says Patty from Techiespad.com, Android is resource intensive, hard to put to use and the graphics and the design turn insipid with time. These apps we mentioned can provide a good respite from that. While these apps are the best for Android devices, some may require your permission to root your phone. However, you will be able to boost the device performance including increasing battery life.