Best Refrigerators under 15000     All of us are from nuclear families of three to four members, most times with both parents working to provide for the family. Technology and gadgets become one of the basic needs of day to day life and that includes things like washing machines, refrigerators, and microwaves. Let us take a look at the top five refrigerators that you and your family can choose from, all falling under the budget of 15,000 INR.  
Top 5 Best Refrigerators under 15000
Whirlpool 190L. PRICE: 13,132 INR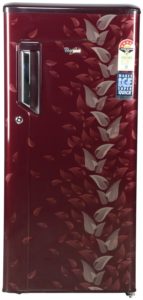 Being a single door refrigerator which does not require installation or set up processes, this model comes with a 190L capacity which can easily support your family. It is highly power efficient and has a direct cool technology and a reciprocating compressor. The only con is that it is only available in a solid wine color. Launched in 2017, this refrigerator weighs 42kg.
Samsung 192L. PRICE: 14,700 INR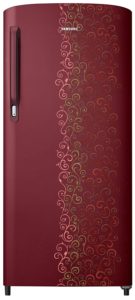 Another 192L single door refrigerator with a 2-star power saver rating, this machine is preferable for your family because it is economical and has stabilizer free operation. One very evident con is that this machine needs you to manually defrost it periodically. This has a very good and compact design and is light-weight compared to other models in this price range. Samsung 192L falls in at 32 kg.
Godrej 185L. PRICE: 11,490INR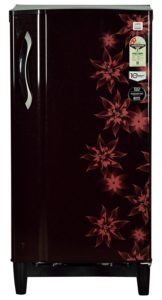 The smaller refrigerator with a visibly lesser capacity of 185L makes up for any deficit in size by having an inbuilt music system. It also performs its basic function of cooling with efficiency and has a solid build with a beautiful design. The drawback is the two stars rating for power usage which means the consumption will be a bit high. Launched in 2017, this refrigerator uses a reciprocatory compressor and weighs 41kg.
LG 190L. PRICE: 13,299 INR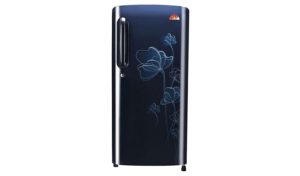 LG is one of the brands which will always find its way to the top lists of household appliances in India. The brand inspires confidence within consumers and never fails to deliver durable items. This holds true for the refrigerator range as well. This one also has a built-in stabilizer which is a necessity in a country with unexpected power cuts and shortages. Single door with 190L capacity, this machine uses a smart inverter compressor.  Launched in 2017 this device has no particular cons and is a catch for the price range. The refrigerator weighs in at 42kg and has a very good build quality as well as excellent after sales service.
Whirlpool 200L. PRICE: 13,799 INR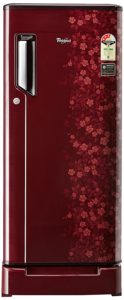 This is one of the highest capacity refrigerators in India under 15000INR. With a 3 stars rating indicating moderately economic power consumption, this machine has a drawback of needing manual defrosting. Classy and sleek with a strong build and metallic finish in the front, the machine has a reciprocatory compressor and weighs 38kg. It is a single door refrigerator with an inbuilt stabilizer, which is always a good feature to have in India.
The list above comprises of some of the best refrigerators in India under 15000. However, every family is different and has different needs. Choose your product wisely depending on the size of your family and the extent to which the refrigerator will be used. Stay tuned with Techadvises