Drone Technology: Uses of Drones
Drone Technology:   For those who don't know a drone can be defined as aerial vehicles that can fly autonomously or be piloted by a remote individual. For years though, the drone market was in a nascent phase and had yet to break into the mainstream. Then in 2015 drone market experienced tremendous growth when the FAA granted hundreds of new exemptions for companies to operate drones in the U.S.
Along with being an excellent companion to the military, drones can be used for so many other wonderful reasons. We are also aware of the drone uses for business.
In this article, you'll get to know about the most popular and amazing ways a drone is used and more about Drone Technology.
7 Drone Applications in Various Areas
Now let us talk about uses of drones today in various fields like photography, agriculture etc.
Drone Applications#1– Photography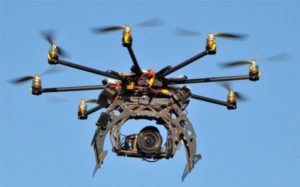 Drone Photography: From Reaching to high altitudes and remote areas to working effectively in challenging weather conditions, extremely low or high temperatures, sand, dust, mud, etc, there's nothing a drone can't-do.
Aerial photography and videography have further promoted the use of commercial drones.
Als Check: Best Apps for Live Cricket Online
Don't Miss: 14 Year Old Boy Gets 5 Crores for Designing Drones
Drone Applications#2- Journalism
Drone Technology: The next amazing application of drones is in the field of journalism.
Drones in this field are used for gathering iDrone formation, picture's, and even live coverage especially in areas or fields where human coverage would be impossible or too risky.
Drone Applications#3- Agriculture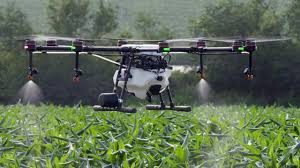 The use of UAV Drones for Precision Agriculture, farming, and crop management is exploding across the world. Drones have a unique advantage in being able to provide live data from a range of sensors (including multispectral, NIR and lidar) to perform in-depth analysis of crop health and more. There are a lot of benefits of drones in agriculture.
Drones can also effectively spray chemicals such as pesticides over the fields.
Drone Applications#4- Architecture
Another great application of drones is in the field of architecture, Drones can be used in building, construction, architecture, and design. Since they are very small, they can easily reach places that humans cannot.
It can be used for planning the construction and design. Architects also use drones for impact studies.
Drone Applications#5- Delivery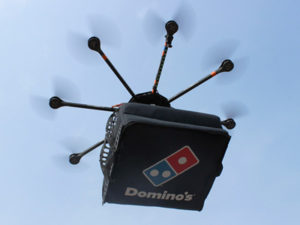 This is by far the most revolutionary idea in the list.Drones can send your postman to leave. Though this idea is yet to be tested and faces various limitations, such as weight limit, this could still prove to be the most beneficial application of drones in real life.
Drone Applications#6-Tourism
Drones represent a great marketing tool for the tourism industry, which has always been one of the quickest to adopt new technologies.
they can now provide their target audience with innovative video content, show a unique view of a resort, a tourist attraction or a destination.
It is also used to check certain places before going there to ensure the safety of travellers.
Drone Applications#7- Fun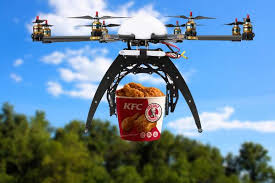 At the end, you can always use a drone for personal and fun purposes, like flying it around, recording great thing and experiences, or just playing around a little bit.
Some other toy drones are also available in the market for children.
Also Check: Important Gadgets for A Successful Startup