Who is a Blogger and 7 qualities of an intelligent blogger
Who is a Blogger? : In this post, we will talk on topics like, "What is blog?", "Who is a blogger?" and "7 qualities of an intelligent blogger" A blog is a discussion or and informative website that provides you information on a single or multiple topics. A Blog is a place to share your personal or other views. A Blogger is a professional or nonprofessional person who loves to write for the general public or to share his views.
A blogger can make a blog just for a 'passion for writing purpose' or he may wish to earn from the various Advertisement programs out there. A blogger can be a part time one or a full-time professional blogger. They earn their living from Blogging. And many who are dedicated and really passionate about Blogging can have a luxurious life from it but only if done with concentration and full dedication. In the past 4-5 years, a large percentage of bloggers have become very popular in India because of the huge amounts of money they make from Blogging. Have a look at the 10 popular bloggers of India.
10 Top Bloggers of India 2017 & their earnings
Also see: Make your own professional BLOG Today!
7 qualities of an Intelligent Blogger
Every field in today's world needs concentration, hard work and dedication. you can no achieve something randomly. Remember one thing, "You do not get success accidentally!" There are some qualities of an intelligent blogger.  To get successful in the field of blogging you need to have these qualities or traits to become a successful blogger. Below we have arranged the 7 qualities of an intelligent blogger.
7 Traits/ Qualities of an Intelligent Blogger
Passionate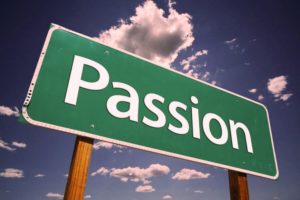 First and foremost he should be passionate in what he does. You can not achieve success in a field if it is not made for you or you are not passionate about it from your inner side. Don't do Blogging just because you think that some big boys in the town are making money from this whole new field (Blogging) to you. If you are not passionate and don't have that burning spirit to write you will not ba able to influence your readers. And if you fail to have an impact on your readers your blog will fail too. This is the key so it comes on the top in 7 qualities of an intelligent blogger.
Difference between blogging for passion & blogging for money
Knowledge about the Blog Industry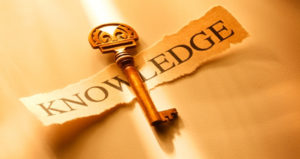 The second trait that comes in the 7 qualities of an intelligent blogger is to have knowledge about the Blogging field. Having knowledge here means that befoe starting your own blog you should do a detailed research about Blogging, How to start a blog and what all you need to have. You should connect with some successful bloggers out there and read their works.
Writing experience/ Background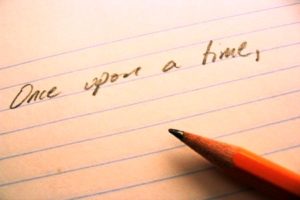 Talking about the 7 qualities of an intelligent blogger we then move forward to Writing background. Though you can start your own blog without any academic qualification or degree. But if you really want to earn money and become successful in real terms then you should have some Writing background or experience of writing good content that keeps the readers engaged to what you write. You should use correct grammar forms nad how to make use of words, catchy headlines, tags and how to start and how to end your articles. If you have all these traits required for a successful blogger then you will surely rise higher. So writing experience is also one of the 7 qualities of an intelligent blogger to be successful.
Punctual in writing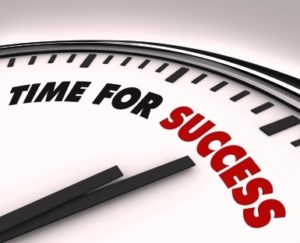 Though you have a very good writing sense but Blogging requires punctuality more than experience. You need to be punctual and dedicated in your frequency for writing articles. it should not happen that you write a lot in the beginning and as time passes you lose your spirit for writing. You should be regular in writing. Research have shown that blogs who maintain a regularly writing strategy rise much higher and grow fast as compared to those on which content is posted occasionally. Set your time and frequency and stick to it if you want to be a successful blogger. So this is also one of the qualities of an intelligent blogger.
You should have patience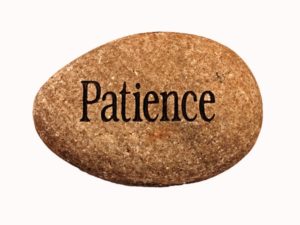 Having Patience is one of the most important factors out of all the 7 qualities of an intelligent blogger that we are discussing. After all the Blog set up procedure, writing and all you need to be patient. Each and everything on the internet has its limitations and rules. You can not become a millionaire in a day. "ROME WAS NOT BUILT IN A DAY" Depending upon the niche you have chosen you will grow. Each niche has a different working methodology and it takes time. Be consistent and wait for some time. Have faith in your work and self-belief. Do not let negativity enter your mind. It takes time for search engines to crawl all the data. You can not rank on the top slot just an hour after writing. So keep calm and keep working. Let me tell you these are the top qualities of an intelligent blogger out of many other.
Knowledge of SEO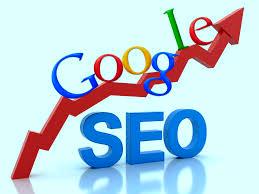 It will be a dishonor if we talk bout site building, Blogging and forget SEO. SEO means Search Engine Optimisation and this can be the key to becoming successful in the field of Blogging. SEO means optimizing your articles according to the search engine bots who keep crawling the internet 24 x7. You should do a proper research on what keywords to choose so that you rank higher in google search results and other search engines. SEO is a vast topic to topic to talk but I have to be brief at this point of time. In short write UNIQUE CONTENT and make use of keywords in your posts and properly optimize them in a way that they do not affect the beauty of the article. Out of the 7 qualities of an intelligent blogger lastly, we come to the last factor below.
Smart and innovative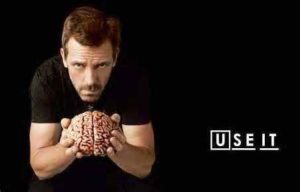 We get bored by eating the same food for 2 continuous days. the same thing applies for writing content in Blogs. You should not blog about the same topic in the market that everyone is writing about. "Google itself says that the article should be unique". You need to be innovative and experimental. Do not copy or just write because another person got successful on a particular topic. Maybe he can write much better on that particular topic because he has great knowledge about it that you lack. Think what suits you, what are you good at. This is one of the 7 essential qualities of an intelligent blogger. Don't copy!
Also see: Top 10 blogs that You Must follow
So here ends our post. We talked about the 7 qualities of an intelligent blogger or traits of a successful blogger. You need to be consistent in Blogging and keep calm. All these qualities will really help you if you have them. Hope you like our post on 7 Qualities of an Intelligent Blogger to be successful 2017. Feel free to share your ideas and views.