We have published content about computer tips and tricks, hacks, windows problems and solutions and PC tutorials in our earlier posts. Today, we will tell you how to download Instagram photos and videos on your Android mobile phone or a PC. We  have listed 6 best ways to download Instagram photos and videos directly on your device.
Instagram has become so popular these days among all the other apps. It has actually become of the best and the greatest platforms to share your videos or photos or to ideas or creativity to the whole world. However one thing that lacks is that we are not able to download Instagram photos and videos directly onto our device. Yes recently, the Instagram has given us the option of saving the photos or videos that we liked in our collection on instagram but that too closes with the app. So if you want to download a photo or video onto your device and not just have it in your collection on Instagram, here we provide you the best 6 options as how you can download Instagram photos or videos onto your Android device or computer.
In This Post: 
How to download Instagram photos and videos on Mobile/PC using 
Using Chrome
Using Tubemate
Using Instagram Photos/Video Downloader
Using GB Instagram for Android
Instagram Profile Photo (DP) in HD
Instagram Video Download Software
How to Download Instagram Photos and Videos on Android/PC
1. Download using chrome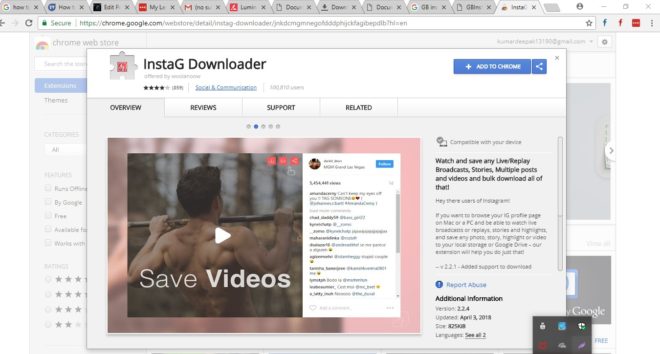 The first way is quite simple. If you are on PC with chrome & has a working internet connection then there are actually many good and effective extensions available for the Google Chrome which allow you to very easily download the Instagram photos and videos that you wish to download directly from your own web browser. For example, DInstagram is one of such really good chrome extension which so sits on your web browser and then also allows  you to download simply as you wish to download Instagram photos and videos from Instagram through the right-click.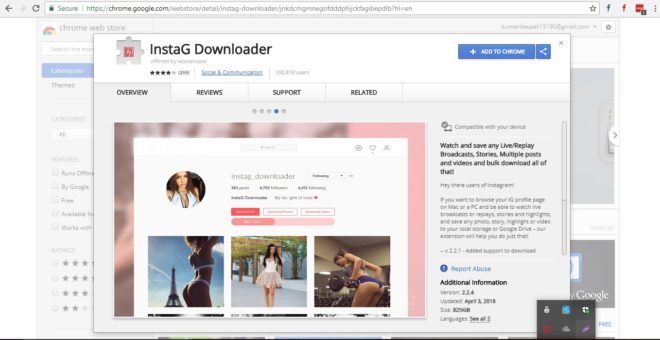 So for that you need to install the extension and then visit the instagram.com from your web browser. Now, then just right click on any Instagram photo or video that you wish to save and it will have an option to simply "Save photo/video as" which also allows you to save the desired photo or video so instantly. Moreover, the extension also allows you to bulk download all of an Instagram user's photos till the date. Or alternatively, you can use InstaG Downloader and that is also a good chrome extension that provides you the feature to simply download photos or videos of the instagram.
Also See   Latest Instagram Update Download
2. Online Instagram Videos/Photos Downloader
So whether you are on phone or PC,or like whether you want to download an Instagram Video or Photo, you can very simply use a good online Instagram Photos & Videos Downloader too. So then downloading Videos From Instagram is one among such great Instagram multimedia downloaders too. It actually works both through the mobile or the desktop web browser. So as to use it, firstly, you just need to copy the share URL of your desired Instagram post just by simply tapping on the 3 dots button that are available at the right side or Instagram post. Afer that then, paste the copied Instagram post URL simply to this Instagram input box that shall be provided in front. Then tap the desired button to download Photo or Mp4. The downloader will automatically provide you download option for the desired Instagram photo or video.
3. Download Instagram Video using Tubemate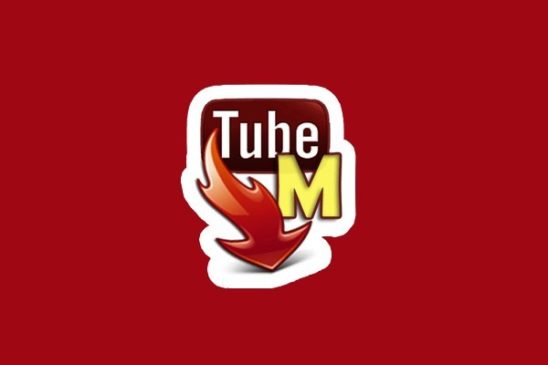 In Android phone, you can use an easy option -Tubemate which is an easy and free videos downloader to download videos or photos from Instagram and many other video-sharing sites like the YouTube, Facebook, Vimeo, Dailymotion, Metacafe, etc. The app however is actually not directly available via Google play so for it, you shall need to download and install it from the Tubemate.net.
But once you have installed Tubemate app in yourAndroidphone,thenyoujustneedtocopythe Instagram video share URL and then paste it in Tubemate app's top input field. Then simply continue and the Tubemate app itself shall serve you the download option to just download the desired Instagram video instantly via your mobile phone so easily.
4. Instagram Video Download Software
If you so want an all-in-one solution to fulfill all your video downloading needs from all popular video sharing websites like the Instagram, Facebook, YouTube, Dailymotion, Vimeo, and many others, then do download KeepVid Video Downloader. Keepvid actually provides many online free Instagram video download through its website, or chrome extension, or the offline Instagram Video downloader for Windows or even for Mac and Instagram video download apps. And, the good part is that these video downloaders actually can support 10,000+video sharing sites,provide video downloading in 150+video/audio formats. Isn't that amazing?
Don't Miss: How to Download Audio songs from YouTube
5. Download Instagram Profile Photo (DP) in HD
If you are the one that browses Instagram through the web browser, you will also see that the Instagram DP for a user in a bit larger resolution. And If you want to view it in very large, HD resolution and save it in your PC, here's a simple hack for you that works wonders Through your desktop web browser, just simply right-click on the Instagram user's DP and then select "Open Image in New Tab". And when the image opens in new tab, in its URL,you'll then be able to see a string or characters: s320x320 change the 320×320 in it to your desired resolution like 600×600 or 1080×1080 pixels. And thus you can change the resolution of the photo.
6.  GB Instagram for Android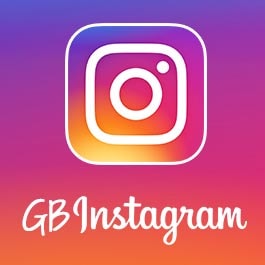 GB Instagram for Android is also one of the best Instagram apps you must have on your Android mobile phone. With this app your can easily download Instagram photos, stories, and videos from the Instagram itself. Check out the step by step guide to download Instagram photos and videos using GB Instagram.
Step 1. First of all, you have to download and install GB Instagram on your Android device. After downloading don't forget to enable unknown sources option.
Step 2. For that you can go to Settings > Security > Unknown sources. Check or enable the Unknown sources option there.
Step 3: Now just look for the folder where you want to save the installation of GB Instagram APK.
Step 4: Open the app on your mobile phone and login with your Instagram account. Done!
With this amazing app you can very easily download Instagram photos and videos. enjoy
Using Inst Download- Video and Photo
With this amazing app you can easily download any instagram photo or video directly in your Android phone gallery.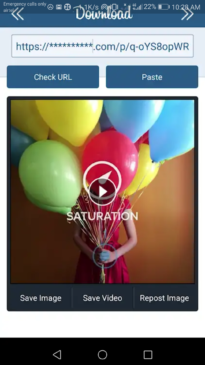 You just have to add the URL of the photo or video that you wish to download in your Android smartphone. Select the folder where you want the photo or video to be downloaded in your Android smartphone. That's it. After that your video will easily be downloaded on your mobile phone.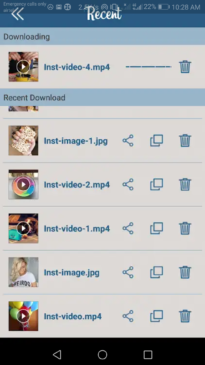 That's it, you can now see your saved photos and videos in your Gallery. This is the easiest method out there if you want to save any Instagram photos or videos.
So, these were the 6 steps as on how to download Instagram photos and videos on your android smartphone. If you still have any queries don't forget to ask us in the comments section below. And if you find this article useful, do share it with your friends. Stay tuned with Techadvises for more tech hacks, computer tips and tricks.