Windows makes our task easy. A large percentage of people prefer windows because it offers ease of work. It is easy to use a Windows OS as compared to Linux OS. Though developers and programmers prefer Linux operating system. But some of the Windows features can be very irritating at times. Here, I am talking about the Windows 10 Automatic Updates or the Forced Windows Updates. This is something that you must have searched for on Google or somewhere else if you are or have ever used the Windows 10 on your PC or laptop. Recently I bought an Asus X541U laptop and trust me, I got so much irritated with this Windows 10 Automatic Updates problem that I though of removing Windows 10 and downgrading to Windows 7. But then I realized that the company has offered an Original Windows with the laptop and removing an already installed original Windows will not be a sign of intelligence.
I looked for a solution to the irritating Windows Automatic updates problem. I checked the control panel, looked in system settings but could not find any direct option to turn off the Windows 10 Automatic Updates. Infact, the sad thing is there is no direct option to turn off the Automatic updates in Windows 10. But I had to find a solution for this as it had become so irritating. Just imagine, you are working on a project or something and without being noticed the Windows Automatic updates starts in the background. And even if you continue the Automatic update, the process is so slow!! You just keep waiting for the update percentage to increase for hours…. And the worst thing is it's not under your control and you can not directly turn it off. It again starts even if you restart or turn off your laptop. So, after trying my hands here and there I finally found a solution to the Windows Automatic Updates Problem in Windows 10. Let us check it out step by step.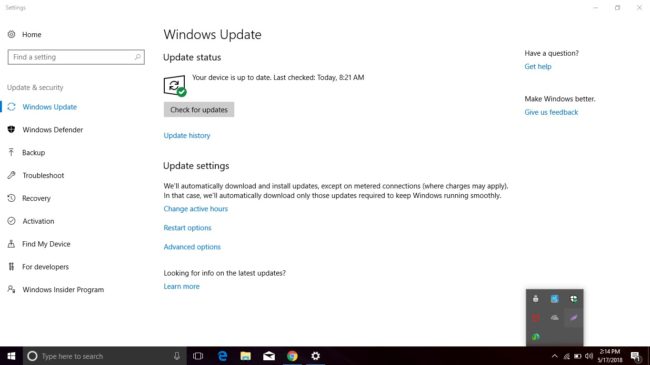 Above you can see the Windows Update section. On the top it generally shows a bar where you can see the progress of the Windows Automatic updates. The progress windows progresses like a tortoise 😉 Its so slow! You must be curious that why it can't be seen in my laptop SS. The reason is I have already turned off the Automatic update service in my Windows 10.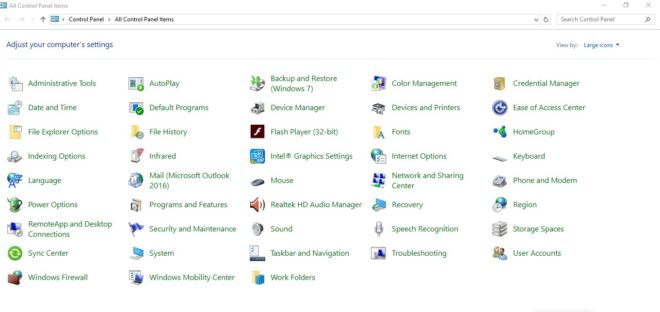 Open Control Panel in your system. And then visit Administrative tools option on the top left. Click on it. You will notice a new tab. Look for the services option in that.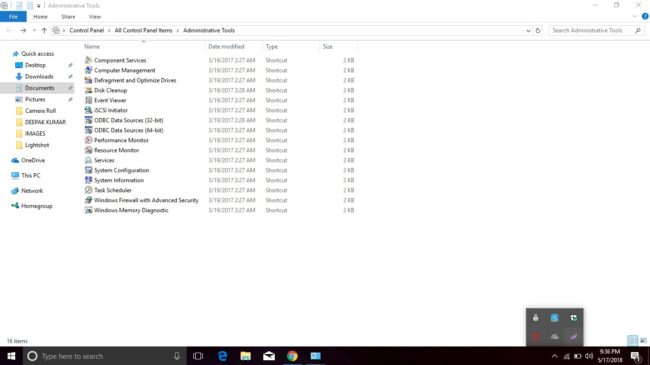 Click on the services option you will see a list of services running on the PC or laptop. Look for the Windows update service in that list. You can find it in the lower most section. Click Windows update and move on to the new tab opened after clicking it.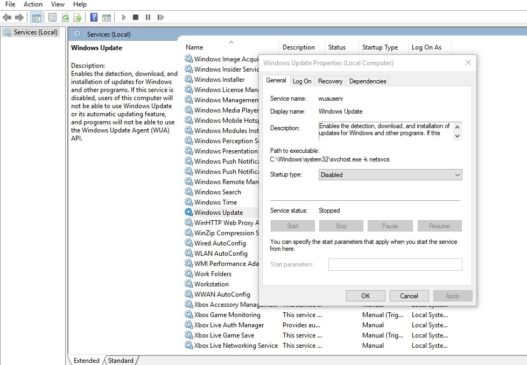 In the dialog box, look for startup type and select Type as 'Disabled' out of all the options. That's all. Doing this will solve your Windows Automatic update problem.
So, this was a step by step guide as on how to turn off Automatic Updates and downloads in Windows 10. Hope you find this post useful. Share your views and queries in the comments below. Stay Tuned with Techadvises for more such tech tips and Computer solutions.