Gmail Tips and Tricks:   Gmail is an amazing email service from Google. Much before the birth of Facebook Messenger, WhatsApp, hike and Telegram, emails were the only solution to get in touch with people living remotely. But technology is something that keeps changing like a flowing river. It was never the same and will never be. Though there are many messenger Apps. Whatsapp is the leading messenger but still if we want to have some official communication with someone we will use Gmail only.
But Sometimes our Gmail inbox get spammed by the same unwanted emails from a single sender. There might be some people who are sending you unwanted marketing emails or disturbing messages. So, the best solution left will be to block them on Gmail permanently. If you are fed up with those unwanted emails you must check these basic steps on How to Block Someone on Gmail. Here you go. We have added images too in this post to make it more clear.
How to Block Someone on Gmail
1. First Sign in Your Gmail Account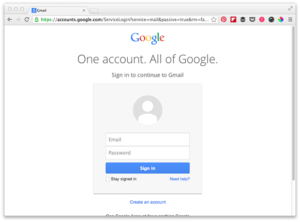 2. Open Up the Email of the person whom you want to block on Gmail permanently. Search for that person's name in the search at the top of Gmail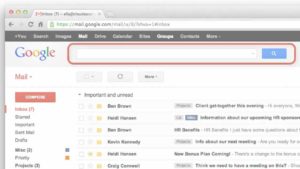 3. You will see drop down arrow on the sides of the name of that person. Click on that arrow
4. Check for the Block " Sender's name" from there.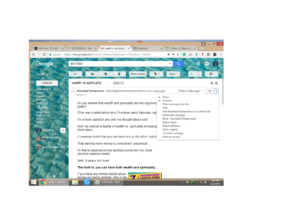 5. Now click on the Block button over there.  And You are done.
Isn't that easy? ?
After following these simple steps you will not receive any emails from him or her in future. Now I hope that you know How to Block Someone on Gmail But later on someday you realize that you should not have blocked him like this. Then ?? Don't worry. We will tell you how to unblock a person on gmail.
How to Unblock a Person on Gmail
Follows the below-given steps to unblock someone from Gmail.
1. You have to click on the Settings icon in the top right corner after you login to your Gmail account.
2. After clicking on the drop-down arrow click on the settings option
3. There you will notice a Filters and Block list option on the top. click on it.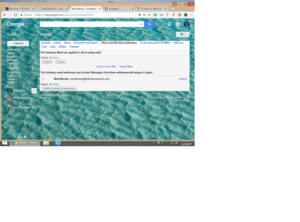 4.Under this, you will notice the email id of the person you have blocked.
5. In the same row, you will see an Unblock option on the right, click on that link.
And you are done. The person is now free to disturb you again 🙂 haha. Hope you like the post? Don't forget to share your views in the comments section below.