How to Earn From Blogging:  Blogging has become an attractive career for young generation and also for those who love to be their own boss. Blogging helps to set your own rules and work as you want. It gives you the freedom to work independently. Blogging can help you gain a lot of money and you can also choose it as your mainstream career but for that, you need to know few things about Blogging. You must have seen people posting their earning reports, their 5-6 digits Blogging income on Facebook and other social media to impress others. But Blogging is not a get rich quick scheme. You need to be passionate and hard work with smart work is very important.
A lot of people are moving towards Blogging but I have seen that newbies face a lot of problem in earning from their blogs. The reason being Blogging is something which is not taught to you in some college or school. Blogging is more of a practical thing and you need to keep experimenting and that too when it is becoming highly competitive in nature. Today, I am going to tell you How to Earn From Blogging. Though there are many other ways to make money from blogging but these are the ones I have tested on my own blogs. So, here you go 🙂  🙂
How to Earn From Blogging: Top 5 Methods
Are you ready to explore the best ways to earn money from Blogging???  Check out how to make money from your blog.
1. Google Adsense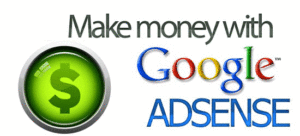 Google Adsense is by far the most trusted and simplest method to earn from your blog. Google Adsense will give you Adsense code that you need to add to your blog or website. But before that, you need to sign up the Google Adsense Application for your blog. To get Adsense you need to know few things. In one of my posts, I have already explained how to get fast Adsense approval. You need to have at least 2o posts on your blog and your content should be unique.
Google Adsense has the best payout system which is very systematic and your payment reaches to you on time. To earn well from your blog or website you need to have a very good traffic. Low traffic may not give you the desired earning. Work on the Search Engine Optimization of your blog. You can do proper keywords research before writing your blog content as it will help you to gain organic traffic and the more will be your organic traffic, the more you will earn from Google Adsense.
There are some terms that you need to know and you must keep a check on them. Like the CPC (Cost per click), it is the cost that Google pay you for each Google Ads click, CTR (click through rate) is the ratio of a number of people who click the ads to the number of people who viewed the advertisement on your blog or website. Work on getting good organic traffic. You can hire an SEO expert or consultant to increase your traffic, but I would suggest you to learn SEO on your own. The higher the CPC you have more will be your earning. Place your Google Ad codes in the right places on your blog but don't overdo it. Rest things will be managed by Google.
Also Check: 5 Best Blogging Tips that Every Blogger Must Follow
2. Sponsored Posts
A sponsored post is another best method to earn from Blogging. If you don't have a decent traffic but still have the excitement to earn more from your blog, then this can work for you. There are some things that should be kept in mind to get good sponsored posts opportunities from Big brands, media companies etc. I myself love Sponsored posts more than Google Adsense. Though I have a good traffic on my blog but the sponsored post thing is the easiest and fast way to start earning from your blog.
But keep the following things in your mind:-
 Your blog should be of high quality
It should be free from grammatical mistakes
It should be updated regularly
It should have a good social media influence
In my case, brands, clients, and media companies approach me on their own. People ask me how I get so many sponsored posts requests when they are struggling to get them. The reason might be a lot of my posts ranking on the first page of Google through which they get to see my site and approach me personally.
Don't panic if you are not getting emails or Sponsored posts requests on your blog. You can pitch some brand and companies on your own In the beginning try to approach some lower brands. When you learn it, you can go for the top brands. You can write a formal email to them explaining who you are, your blog name, URL, some basic stats of your blog, your social media influence and how you can get more exposure to their products or business.
Sponsored Posts Companies very good and traffic is not their main criteria, quality of the blog is more important to them. They can easily pay you a minimum of 50 $ for a Guest post, and the maximum can be very impressive. Some clients easily pay 100-200$ just for posting their Sponsored review or posts with their links on your blog.
Note: You need to work on making more backlinks for your own blog too, if you are planning to earn from Sponsored posts as just giving links to other blogs may lower Your own Rankings.
3. Paid Guest Posts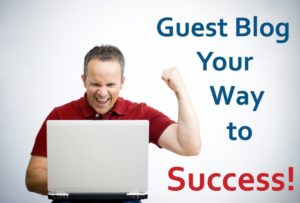 Blogging is love and fun if you collaborate with other bloggers. There are a lot of Blogging  Groups which are very active on Facebook like  Passionate Bloggers and SEO experts group, Hellbound bloggers and more.. some of these groups have more than 10000 members. Just imagine how much knowledge you can gain from these groups. You can ask your blogging and SEO queries in these Blogging groups. Apart from increasing your knowledge, you can grab the opportunities of Paid guest posts. Many bloggers posts on facebook groups that they are looking for blogs who are accepting paid guest posts.
You just need to be active on these Blogging and SEO Facebook Groups. You can make a lot of money from paid guest posts too. There are some things you need to keep in mind to get paid posts opportunities.
First, Your blog should have a minimum DA of 20 at least because other bloggers do guest posting for getting a backlink from your blog.
Second, your blog should have good traffic at least (5000 monthly)
The higher the DA, PA and traffic of your blog, the more you money you can ask from the other person.
Your Blog should be updated regularly and should have fresh content
Don't add more than 2 do-follow links. Try to keep it to one only if possible as it may affect your own blog rankings.
The article they give you as a guest post should not be copied. You can check the uniqueness of the article via Grammarly Premium version or other plagiarism checker tools in the market.
4. Affiliate Marketing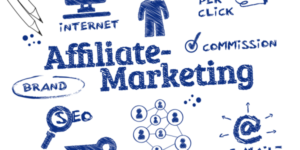 Affiliate Marketing is one of the best ways to earn money from Blogging. If you learn the skills of Affiliate marketing you can make a handsome amount of money. Harsh Agarwal of ShoutmeLoud himself says that a large part of his Blogging income comes from Affiliate marketing. You need to know the best Affiliate Networks for Bloggers and Influencers.
Affiliate basically means you are indirectly working for a brand or company. As soon as you sign up their Affiliate network, they will give you an Affiliate Code that you need to add to your blog. You can add this code to Widgets if your blog is designed on WordPress. Else you can add it manually too if you are good at coding. There are a lot of Affiliate networks in the market but for making a good money from Affiliate marketing, again you need to get good traffic to your blog. The more traffic means more chance of conversions, more chance of buying products or services from your Affiliate links.
Affiliate companies have already set up their own Affiliate commission or revenue. They have their own rules, some pay for each sale made through your affiliate links, some pay for total conversions etc. Just work on your traffic, learn the skills of Affiliate marketing and covert your blog into a money-making machine. Below are some of the top Affiliate networks you can add to your blog or website.
ShareASale Associates: ShareASale can be the best choice for you as it is not a single brand Affiliate it is a network where you can get to see a lot of Affiliate networks. It has top industry brands and companies running their affiliate network. You can check their revenue generation process, per sale commission %, total revenue options, eligibility conditions if any and then can choose anyone according to your blog niche.
Amazon Affiliate Network: Amazon Associates or Amazon affiliate network is loved by a lot of tech bloggers and bloggers of other niches. Amazon has fixed commission rates for each sale made via your Amazon Affiliate link. You just need to sign up for the Amazon Associates. The process is very simple, you just need to sign up the application form and enter your blog URL and other details. After you sign up and your application is approved you can log in to your Amazon Affiliate account. There you will see different formats of Affiliate codes, banners, text links, a small banner, large banner codes etc. You can choose any one according to your choice. You can withdraw the money when your earning goes above 1000 INR ( in case of India).
Bluehost Affiliate Network
If you have a blog related to blogging, hosting and SEO only then this Bluehost affiliate network can work well for you. You can sign up for the Bluehost Affiliate network and can make good revenue on each sale from your Affiliate link.
Namecheap Affiliate network
Namecheap provides domain names and hosting at a very low price as compared to other Hosting companies. so, people will love to buy the services for a low price. At least in India, I can say that most of the newbie bloggers would love to spend as low as possible in their beginning phase of blogging. So, you can take advantage of it and can add this Namecheap Affiliate link to your WordPress or Blogger Blog.
Flipkart is an e-commerce giant which is very popular in India. Flipkart has more market capture as compared to Amazon( India). Flipkart also runs its own Affiliate network for blogs and websites. So, you can apply for the Flipkart Affiliate network and can see if it works for you.
IKOUMERCE Affiliate network (Recommended)
Now we come to the ikoumerce Affiliate network. I will personally recommend you to go for IKOUMERCE affiliate network as it has the highest commission rates so you can make more and more money from it. You just need to sign up for the ikoumerce Affiliate network. The ikoumerce team will approve your Application after checking and after that, you just need to add the text or banner code to your blog or website. So, don't miss the opportunity, check it out today.
Running an Event Blog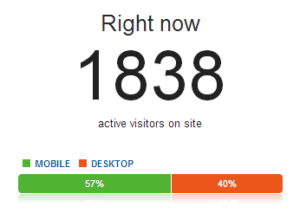 When tech blogging, health niche blogging, educational niche blogging, lifestyle blogging is getting competitive then Event blogging comes to rescue. Event blogging is a superb way to earn a lot of money from Blogging. I have seen event bloggers making 20000$ a month too. But it's not a game of a month or so. You need prepare for an event blog much before the date of the event.
Target one particular event at a time. For ex. in India you can target Holi, Diwali, Valentine Day, a political even like coming elections, Christmas etc. It would be good if you make a separate blog for an event. For example, if you have to target Diwali event, you can buy a domain like this:- diwaliwishes.com, happydiwali2k18.com etc If your target event keywords come in your domain names it will benefit you a lot in terms of SEO. After that, you can use some good Keywords tools like Ahrefs, KW finder or Semrsuh. I myself prefer KWfinder and will suggest you to use the same as it has the most accurate stats of keywords volume, searches, and keywords difficulty level. You can target Christmas and New Year too. Make keywords like
Christmas 2017
Best Christmas gifts
Christmas Celebrations in India
Christmas SMS
Christmas Wallpapers
How to celebrate Christmas
Happy New Year
New Year 2018
New Year SMS
Happy New Year WhatsApp Messages etc..
So, these were the 5 best ways to make money from Blogs. We told you 5 top methods as to How to Earn From Blogging. Hope you like the post. This was DEEPAK KUMAR here. If you still have any queries, you can ask them in the comments section below.