For a long time, I haven't written any article on SEO or blogging. the reason is I was busy with setting up my E-commerce Platform – IKOUMERCE– Search, Buy and hire.  Everything is done, so I am back to Techadvises. So, let us start. Today I am going to discuss a very hot topic among newbie bloggers and people who want to get Google Adsense approved for their blog or website. We will tell you How to get Google Adsenseapproved for blogs be it WordPress or a Blogger blog.
Google Adsense is till now the best Monetization Program I have found. though there are many but comparing payout system, regular updates, easiness to use Ad codes, and many other things, I can say it is the best Adsense Network.
From a very long time I was planning to write an article on How I got my Google Adsense approved in less than a month. Though I share this and have helped many in getting Google Adsense approved in Blogging Groups but writing a post will help more bloggers. People keep asking ways to get Google Adsense approved. Not everyone guides you the right thing and you end up in buying a paid one or an Adsense account which will not be any good to you. Instead of spending money in buying Google Adsense before earning anything is stupidity. Learn to get a Google Adsense account of your own for your blog or website. I will tell you how just follow the steps below.
How to get Google Adsense approved in Less Than a Month
Write Unique Articles (Most Important)
After installing WordPress on your blog and installing required plugins start writing. But you have to keep in mind that you have to write your own unique content. What mistakes beginners or newbie bloggers do is, that they start copying from others or try to use tricks thinking that Google will not know. Just imagine do you think any other name when you want to search something.  No? Right? Google is not a person it will automatically detect the copied pages as it has bots (spiders/crawlers) which keep crawling billions of pages 24/7. Write your own unique and Quality content. Try to keep it grammatically correct and error free. Write atleast 25-30  quality articles. Though, I got my Adsense approved when I applied after 35 posts. But after that, I have helped many and helped one of my friend to get it in just 15 days, 18 posts. Google loves unique content.
Also Read: Google Removed UC Browser App from the PlayStore
2.Make Important Pages
Many people apply for Google Adsense but face rejections every time. You may have very good content but still, there is something that you are not paying attention to. Wanna know what??
Pages! yes, you read it right. There are some pages which are very crucial in the view of Google. Though rarely someone of you must have got Google Adsense approved without these 4 pages(Luckily 🙂  ) But I would advise you to make these 4 important pages for Google Adsense approval on your blog or website.
About Us: About Us, page is very important for Google Adsense as well as for your own benefit. The readers who visit your website from the organic way or social media first visit your About Us page to know who you are and your background before trusting the content on your site. Not every visitor do that but a reader who really wanna know something deeply just assures that he or she is reading a content that can be trusted or not.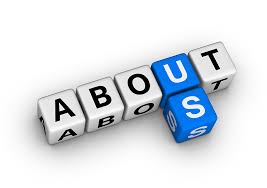 Privacy Policy: This is another very crucial page that you must have before applying for Google Adsense monetization Programme for your blog or website. This page gives the information about what type of information this website or blog is going to use- Log Files, Cookies etc, what data this website will collect about the visitor and why and how it will be used. You need to state that no misuse of your geographical data and other information will be done. Google loves blogs and websites who have a Privacy page.
Contact Us: Contact Us page must be there on your blog or website. You can use contact form via any plugin. Any visitor to your blog will be able to use this contact form to connect with you and the administrator of the blog. Advertising companies look for your contact page if you allow Paid Ads and Sponsored reviews, banners etc. So, this page is important for Google Adsense and also if you wanna make some extra earning from your blog or website.
Disclaimer Page: Last but not the least! Disclaimer page is a statement from your side abut the source of the information your readers will find on your blog or website. How the content is made, what sources are used- Internet, books, magazines, newspapers, news, other sources. It states that if any reader faces any problem,  confusion, misunderstanding, wrong interpretation, the blog will not be responsible for the consequences. Google prefers site having all these pages.
So, this was all about the 4 important pages for Google Adsense. If you
3. Try to keep your content above 500 words (atleast)
I try to keep all my articles above 500 words. But if you are a newbie you must try to write longer content. Longer content is loved by Google. And it will help you with the Adsense approval. Though it is not a hard and fast rule but it is a good practice to write atleast content having 500+ words atleast in the beginning. Longer content has higher chances of Ranking as compared to content which are less than 500 words because Google wants to show related, unique and researched and analyzed content in the Google Search results.
4. Apply from your own Gmail account
You should use your own Gmail account to apply for the Google Adsense Programme. It is not good to use someone else's Gmail to apply for the Google Adsense Program. Google uses Gmail only for all the notifications, approval messages and other information. So,  you need to have your own secure Gmail account.
5. Fill the in Adsense Application properly
Applying for Google Adsense is very easy but still many people commit mistakes in entering the information in the form. Make sure that you enter all the information correct, your name, Age etc. Make sure you enter the correct spelling of your website. Enter your own URL with the correct extension. Like if your website is www.buzzarenas.com don't enter www.buzzarenas.biz etc..
Must Read: Top 10 Indian Bloggers and how they do it
6. Make Sure You're 18+
You must be 18+ years if you want Google Adsense. Many a time you apply for Adsense, but your Adsense application is rejected every time. Age can be a reason for that. If you are below 18, you need to wait for some more time. Don't act smart and enter incorrect details. Google is smarter than you ; )
7. Check Your Content Before Blaming Google
Look for the content that you are posting on your blog or website. It might be that the data you are adding to your blog do not fall under the policies of Google.
Below are given some of the topics for which Google will never approve your Application
Pornography/Adult materials
Pirated Content
Hacking or Cracking Tutorials
Illegal Drugs/Paraphernalia
Any Other Illegal Stuff
8. Google Hates Paid Traffic
Google keeps things simple and loves organic traffic. Google hates sites that buy paid traffic or apply wrong tricks to generate more traffic. Google penalizes such websites later. So, if you are planning to Apply for Google Adsense Monetization don't' go for paid traffic thing. Keep it natural and work on giving quality content to your readers, something that other blogs are not offering, information that helps the masses. You will get loads of traffic on your own.
So, this was all about the best ways to get Google Adsense Approval fast. We hope that now it is clear to you How to get Google Adsense approved for a website or a blog. This was Deepak Kumar here to explain How to get Google Adsense approval in less than a month. If you still face any issues you can ask me in the comments section below.