What are backlinks in SEO and how to get backlinks to your website
What are backlinks in SEO: In our earlier posts, we have discussed what is a blog and how to make your own website. We also explained how you can earn money from Blogging and your websites using Adsense programs and affiliate marketing methods. Today I am back with a topic of backlinks. Today I will explain to you What are backlinks in SEO & how to get backlinks to your website. It is very hard to understand the term Backlinks if you are a newbie in blogging or have just entered the field of Blogging and website designing through WordPress. After reading this article, you will surely understand What are backlinks in SEO and how to backlinks to your website or blog. We will tell you the backlinks meaning. I hope now you know what is SEO and what are the popular SEO techniques on your website. Before I tell you What are backlinks in SEO, we have something for you. If you missed our previous posts on Search engine optimization then you can see here.
What is SEO and basic SEO techniques
Also check: Top 10 bloggers of India 2017
Also check: How to write a WordPress article with SEO techniques
So without much ado let's get started with What are backlinks in SEO and how to get backlinks to your website or blog. Actually, a Backlinks are the incoming links to your website/ blog pages.When you link your website or blog's web page to another website or webpage with the same topic for further information, it is called as Backlink. Backlinks are very important in SEO ( Search engine optimization) and can really boost search engine rankings of your website or blog. Earlier backlinks used to be very important factors for a particular website to rank very high. the whole game was of interlinking to another website or web pages.  In fact, it really improved the search rankings of a website in popular search engines like google and other search engines. And as we have explained in the post on 'Importance of SEO' that your web visibility and sales will automatically improve a large extent if you rank very good in the Google Search results. And let me tell you if use backlinks in a website it is really going to help you a  lot to a greater extent. Backlinks have the power to boost your website or WordPress blog or any other Blog. Overall in this post, we will see What are backlinks in SEO and how to get Backlinks to your website or blog.
Common terms to know before knowing What are backlinks in SEO
We have explained to you What are backlinks in SEO, now below are some common terms related to backlinks SEO. If you are a newbie and don't know What are backlinks in SEO and these common backlinks SEO terms you really need to know them!
Link Juice: Let us understand /what is a link juice? When3ever some other website's pages links to your web pages or articles then it surpasses the Link Juice. The link juice improves the ranking of the web page and it also enhances the domain authority. Interlinking between sites increases your chances of ranking high in Google search results. Tough, you can stop passing the link juice by using the no-follow tag.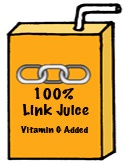 Do follow link: All the links that you add to your webpage or articles are by default do follow links and they passes the Link juice.
No Follow: The No follow tag helps a blogger not to receive backlinks from the site or link to which he/she ios linking. He can add the no follow tag. These no follow tags do not help in the search ranking of the website. Basically, a blogger uses the no-follow tags when he ios linking to a site that is less reliable. The linking user may try to spam.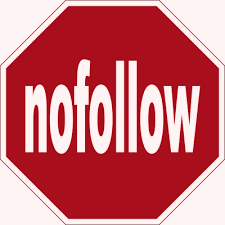 Link popularity: Link popularity means the number of links or incoming links to a particular website. Each backlink is separately counted and added to the total.
Linked Root domain: It means the total number of backlinks coming to your blog or website from a single domain. All the backlinks coming to your website or blog will be counted as one single root link.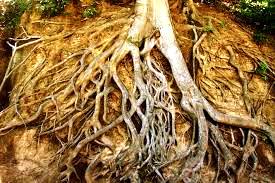 Bad quality Links: All the spam links, automatically generated links, promotional links and other spammy backlinks are considered as the bad quality links.
Interlinking: Interlinks refers to the links going from one particular web page ti another web page or from one article to another. Interlinking helps a lot in increasing the audience time period on your website and enhances the ranking also. For ex. you can add a link to another fo your post which explains the topic in detail.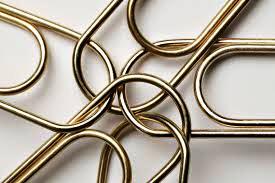 Anchor Texts: When you use some specific keywords for linking to another web page or website then it is known as Anchor text. These anchor texts have a great impact when you are planning to target some specific keywords.
How to get Backlinks to your website or blog
Now I hope that you understood What are backlinks in SEO. Now I will explain to you how to get backlinks to your website or blog. Backlinks are very useful in improving your blog or website search rankings in the popular search engines and also boost your sales. A high ranking means more visitors and more benefit from your blog or website. Now let us learn how to get backlinks to your website or blog.
Content is King
Write nice articles
Starting submitting to top article submission sites or directories.
Make use of Comments
Let us understand each and every concept in brief.
Content is king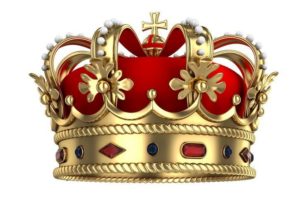 Yes, it is rightly said in the field of Blogging that the Content is king. If your content is of high-quality hen people will automatically love to link to your web pages or blog. You should write for the audience and not just for the search engines.
Write nice articles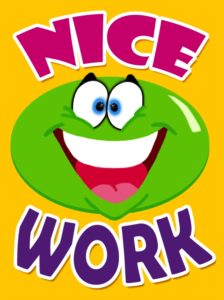 Start writing quality content and the articles should be focussed on the topic title and should not off-topic. Your article should add relevant links only. If you write for the audience then the visitors are really gonna love your work and will come back to your site whenever they have a query. Use proper backlinks in your posts.
Submitting to top directories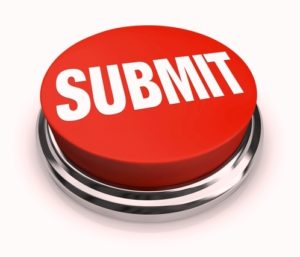 you should use some top websites or directories to submit your articles as it really helps you in the long run in getting high search rankings and increases your popularity. All the good websites or bloggers link to some good websites or blogs. There are many article submission sites and directories.
Top article submission directories/websites
Comments SEO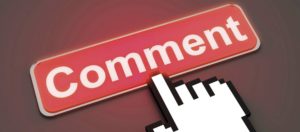 Make use of comments SEO or backlinks from comments are very good and can really improve your overall rankings. If you want nice backlinks then you need to start commenting on the same niche or articles similar to your posts. You can write a text comment
Note: Remember, that you should not spam in the comments because it will have a negative impact.
Note: Believe in Quality rather than linking to irrelevant sites and do not follow 'you link to me and I link to you' approach as it can have a bad impact if you do not consider quality and writing for the audience. 
So it was all about Backlinks in SEO( Search engine optimization). We explained What are backlinks in SEO and how to get backlinks to your website or blog. Now you can follow the things in the section on how to get backlinks to your website or blog above to get high search results rankings. You can submit your articles to the Top article submission websites/directories or you can use the comments SEO techniques.
Also check: Top qualities of a successful blogger
So this was all for now! I hope you clear understood What are backlinks in SEO and how to get backlinks to your website or blog 🙂 🙂  I hope you like my post. It was Deepak Kumar here !! If you have any query regarding backlinks SEO or still are confused about What are backlinks in SEO, then you can ask your query below in the comments section.