Best Whatsapp Alternative Apps    It's no secret that WhatsApp is a neat, intuitive and well-supported messaging app, which sees no competition at all. It lets you chat and share other nuggets of content in a push of a button, form a squad to get those gossips rolling, and put stories to let your friends know how has been your day. However, that's not all. It has been constantly raising the bar and so, and going full-steam to cut the competition even before it can exist. Lately, it has introduced an ability to 'share location in real-time' and 'deleting messages for everyone'.
In many ways, it's the best messaging app to have arrived ever. However, no amount of debate in all these years has settled positively on WhatsApp encryption. The fact, that it shares data with Facebook and doesn't protect user data as securely as it should've been, hasn't sat quite well and made for enough negativity. Recently, a report also suggested that hackers are exploiting the vulnerability on WhatsApp to slide into group chats.
Given the heavy caveat, users are now looking for WhatsApp alternatives for enhanced security. This post covers all the ideal alternatives to WhatsApp you can download right now. Take a look.
6 Best WhatsApp Alternatives Apps
Telegram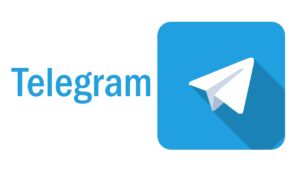 Telegram is the do-it-all text and video messaging application with encryption as its biggest USP. The app has been widely appreciated to bring the best security chops to the table, and stave off the potential threats. There's a Security Mode to encrypt messages heavily, which can be seen by the recipient and you only. Plus, you can set messages to self-destruct mode as well. It's great to see that Telegram isn't stuffed with ads and available for no subscription at all. If security has always been a concern to you, Telegram has everything to offer.
Also See: Kik Messenger Download: Latest version
iMessage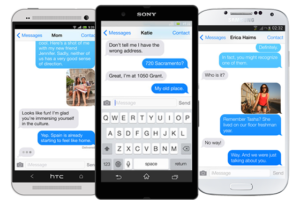 iMessage is a fantastic app with a minimalistic interface we're sure about finding nowhere else. The app has come a long way in ensuring a convenient texting experience (source) while optimizing its encryption feature with iOS 11. With the latest software update, the messages, even if synced over the cloud, are protected via keys, which Apple has no access to It lets you share a variety of content in real-time, and whatever is shared syncs across iPhone, iPad, Mac and every Apple device you might be having. The only undoing of the app is its non-compatibility with other devices, except Apple.
Google Allo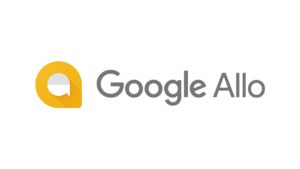 Google Allo is one of the Best Whatsapp Alternative app.  Google Allo is yet to consolidate its position in the market, but it works so well that we really can't do without it. Coming from a behemoth like Google, it comes with a promise of better speed, great features, and improved user security. There's a mature encryption facility to protect the content, and the ability to self-destruct the messages. The key highlight of Google Allo is its integration with Google Assistant, which none of the rivals, including WhatsApp, has on the offer. You can talk to the API to get details about the weather, flights and nearby places among more. Positives aside, Google Allo is still has a long way to go to become a comprehensive messaging app like WhatsApp, since it has no data transfer and video/voice calls capabilities. You can use it for its beefier security management.
Viber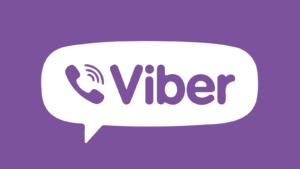 Another messaging app, which is a close parallel to WhatsApp, is Viber. Just as you know, WhatsApp, given the slew of exposes in the past, might not be the safest messaging app. With Viber, the question just doesn't arise. It has adopted a top-notch encryption to help users feel at ease with their data. Even if the messages are shared many a device, they are heavily encrypted to block any snooping attempt. That's where it gets a leg-up over WhatsApp. Another stand-out feature is the ability to make international calls to non-Viber numbers at a feel-good price. Its amazing features secured it a place in our list of Best Whatsapp Alternative Apk.
Also see: Top 10 Voice Changer apps
Also Download: GBWhatsApp MOD Apk V6.40
Signal Private Messenger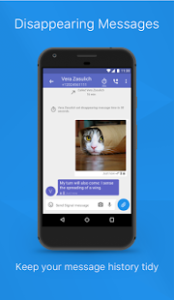 WhatsApp's only draw of criticism is its alleged weak encryption. Signal Private Messenger, therefore, has a clear edge and is easily the best WhatsApp alternative available. Though it's from the same company that handles security for WhatsApp and Facebook Messenger, yet smarter than them. Apart from blanketing messages with its encryption, it offers self-destructing messages and screen security features among many. This is simply great for people who wish to have a messaging app as intuitive as WhatsApp, but with excellent security setup. The caveats? It doesn't have cross-platform compatibility and video calling features. These superb features made it to the list of Best Whatsapp Alternative apps. 
Line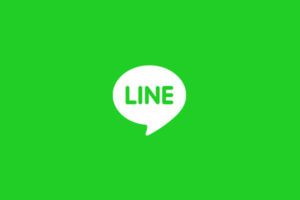 Ending the list with the best multi-platform messaging app known to millennials – Line. It conquers all limitations of WhatsApp and beautifully so. While there's hardly an aspect where Line proves to be an ideal equivalent to WhatsApp, it has some unique features as well, including international calling, Keep feature to save your favorite messages, and a Timeline, where all the photo changes and status updates show up. Passcode Lock and Filter Messages are two prominent features that provide for added customization. All in all, Line is a very capable app and quite luring one at that. Line deserved to be listed in the of Best Whatsapp Alternative because of its superb functionalities and features.
These are some top-of-the-range WhatsApp alternatives to try out in 2018. Also, let us know which app is your favorite and why, in the comments below. In our next posts, we will talk about Wynk Music App download. Stay Tuned With Techadvises.
Author Bio
Renuka Sharma is one of the writers, who love to read and write about latest gadgets and trending apps. She loves to be surrounded by the technology and covers a wide range of technology updates. Apart from technology, photography attracts her.